Contact Governor Whitmer, Lt. Governor Gilchrist, and all Members of the Michigan Legislature at this LINK.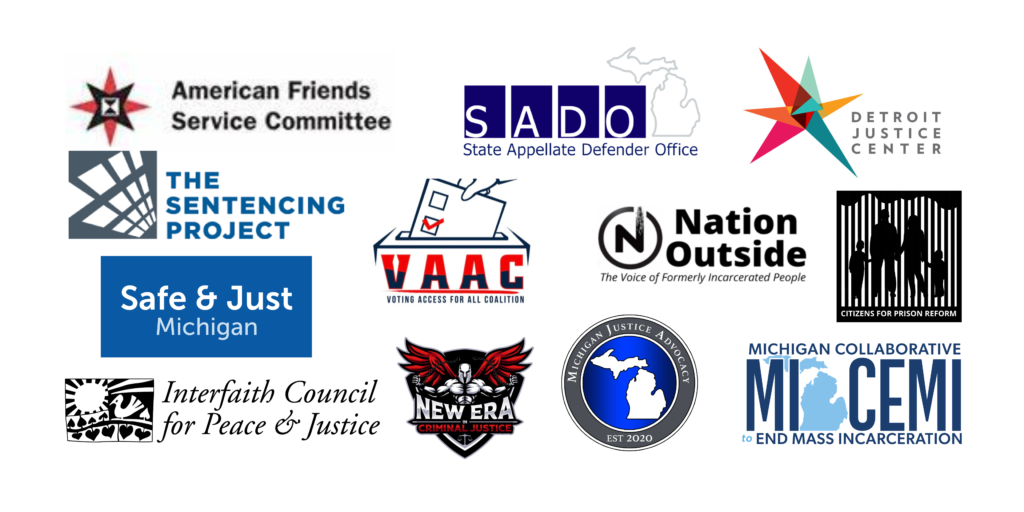 There are over 200,000 people in the United States serving life sentences, 1 out of every 7. Michigan data shows that 15,000 of our 32,500 incarcerated persons is serving life or a long sentence(15 years or more). Currently, over 30% of Michigan's prison population has served more than 10 years. In point of fact, Michigan ranks number four in the nation for the most women serving life without parole or virtual life (50 years or more).
Both nationally and locally, legal experts and lawmakers are furthering opportunities to reconsider long prison sentences. Senator Stephanie Chang, along with numerous co-sponsors signed on to support the Second Look Bill package house bills 4556 – 4560 and senate bills 321 – 325. This bill package allows the opportunity to apply for a reduction of sentence after serving ten years. We ask for your support today by signing and sharing this petition.
There is no penological or social purpose to keep people in prison for longer than 20 years and we believe the research; people age out of crime. "Aging out of crime is a key reason why people who have been imprisoned for violent crimes—who generally serve longer sentences—are the least likely to recidivate when released from prison." (Sentencing Project)
Long prison sentences are costly and unhealthy. The cost to incarcerate someone in Michigan is $38,000 per person per year. These costs are substantially higher for elderly people who have served long sentences.
Keeping people locked up for a long time does not stop violence in our communities or deter crime. Even the Department of Justice observes that "More severe punishments do not 'chasten' individuals convicted of crimes, and prisons may exacerbate recidivism."
Let's pave the way for a more fair and effective criminal legal system that focuses on rehabilitation and reintegration – and ultimately makes all of us safer.