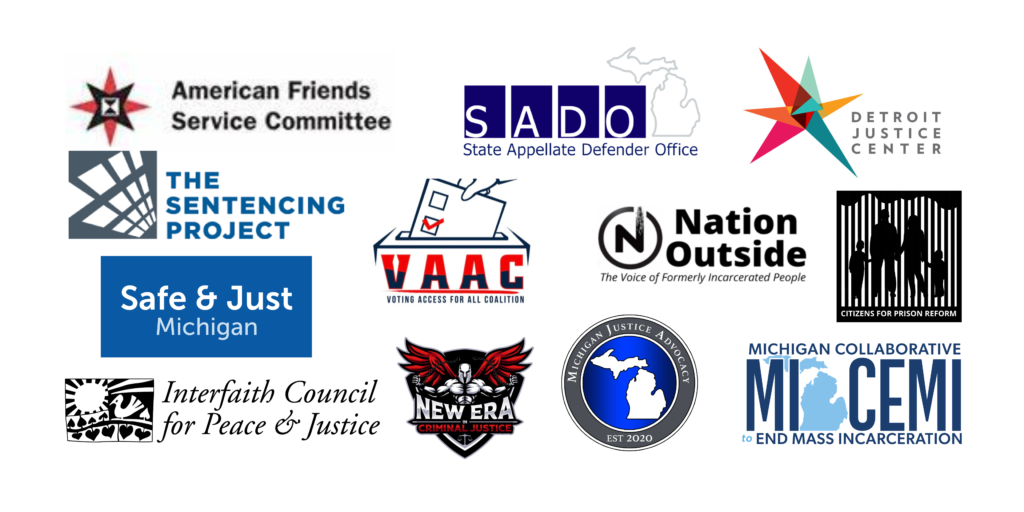 Second Look Coalition Legislative Lobby Day Needs YOU!
REGISTER HERE
📢 Join Us for a Day of Advocacy in Support of Second Chances! 📢
🗓️ Date: Thursday, October 19, 2023
🕤 Time: 9:00 a.m. – 3:30 p.m.
🏛️ Location: Lansing Central United Methodist Church
📍 Address: 215 Capitol Ave, Lansing, MI 48933 (Across from the Michigan State Capitol)
Join the Second Look Coalition in Lansing on October 19 to call on legislators to support the Second Look Sentencing Act. Not everyone serving a long prison sentence needs to be there. The Second Look Sentencing Act would allow judges and prosecutors to review the cases of people who have served long prison sentences to see if they have rehabilitated and are safe to come home.
✨ Event Highlights:
🌟 9:00 a.m. – Orientation & Lobby Training
🌟 10:00 a.m. – Press Conference
🌟 10:30 a.m.- 3:30 p.m. – Legislative Visits. If you'd like to be part of these visits, please indicate below.
This Event is a Collective Effort:
This powerful day of advocacy is brought to you by the Second Look Coalition, The Sentencing Project, and our incredible community of supporters, including you!
📝 Register Now:
Your participation matters! Secure your spot by registering for this event. We can't wait to see you there.
📧 Questions or Concerns:
If you have any questions or need further information, please don't hesitate to reach out to us at [email protected].
Let's come together, make our voices heard, and drive change for a better future. See you on October 19th!