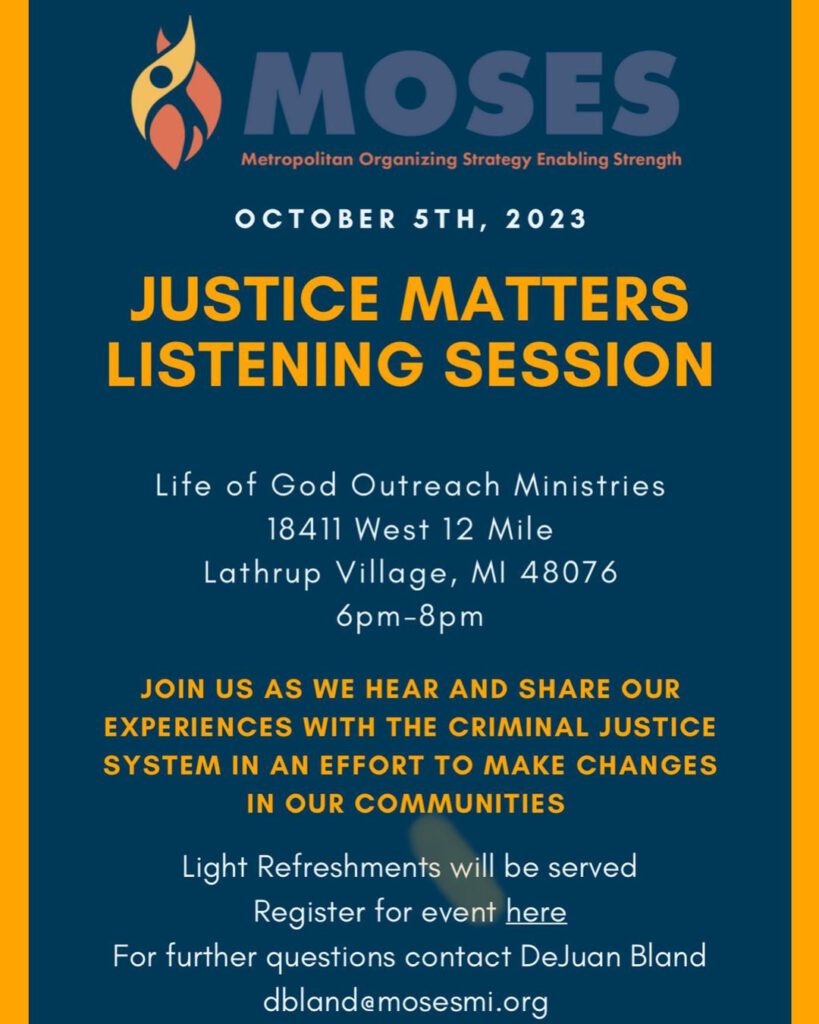 Metropolitan Organizing Strategy Enabling Strength presents:
JUSTICE MATTERS LISTENING SESSION
OCTOBER 5TH, 2023
Life of God Outreach Ministries
18411 West 12 Mile
Lathrup Village, MI 48076
6pm-8pm
Join in as we hear and share our experiences with the criminal justice system in an effort to make changes our communities.
Light Refreshments will be served.
For further questions contact DeJuan Bland, [email protected].