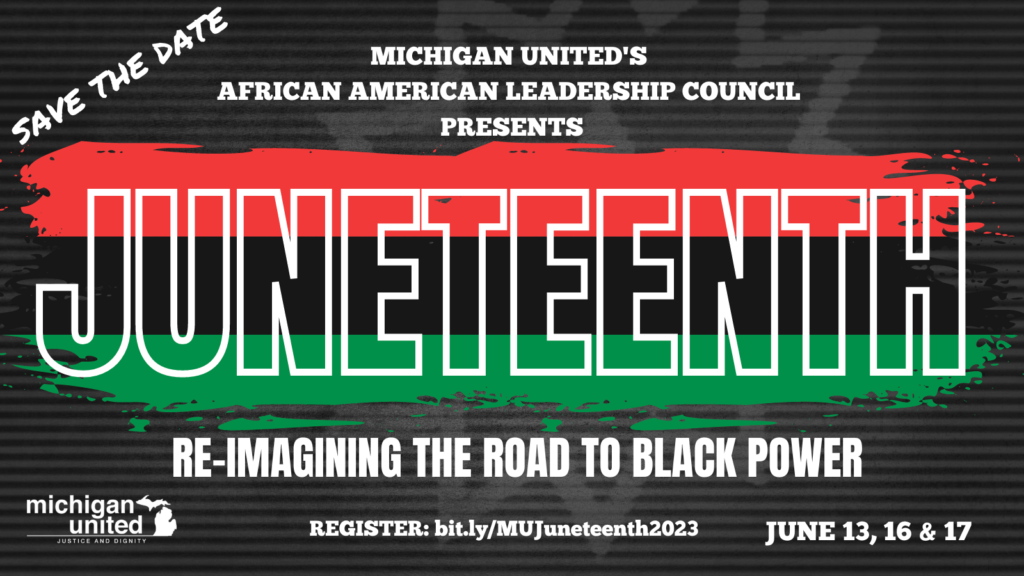 In honor of Juneteenth 2023, Michigan United is hosting a series of events on June 13th, 16th and 17th, 2023.
Juneteenth, aka "Black Independence Day," marks the end of chattel slavery in America, but the journey to true freedom continues. 
Join us on June 17 at Church of the Messiah Detroit for the annual Silence the Violence march, and then meet us at Inkster Park for a cookout.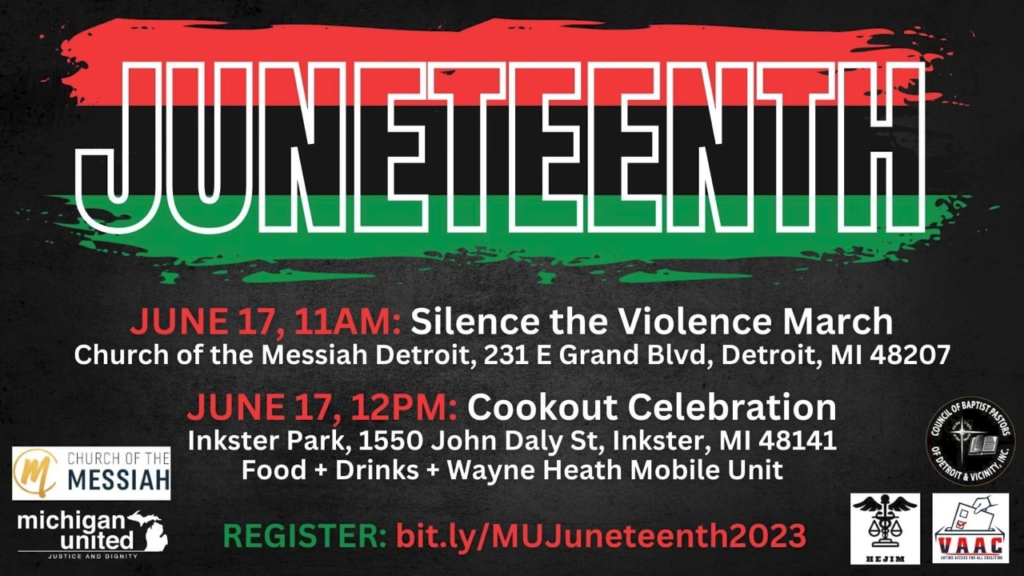 REGISTER: bit.ly/MUJuneteenth2023
Join us as we reimagine the road to Black power at our upcoming events: These events are designed to inform, celebrate, and empower our community. Register today and be a part of the movement: bit.ly/MUJuneteenth2023