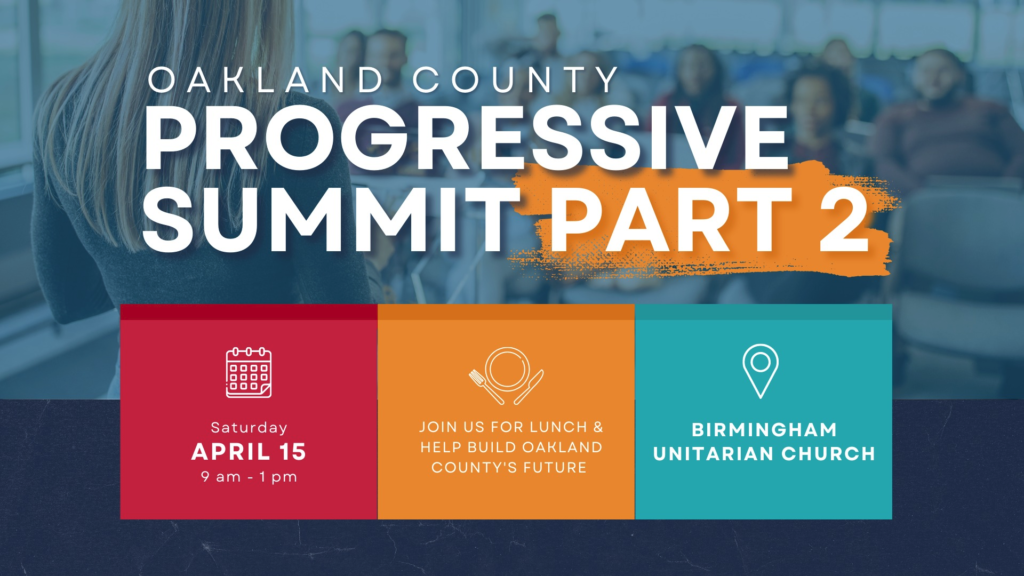 Progressive leaders in Oakland County are getting together to convene, collaborate, and brainstorm how we can build a progressive future together.
Join Michigan LCV, Sierra Club of Michigan, Oakland Forward, and Oakland County Commissioner Charlie Cavell for lunch and help build Oakland County's future!
The event will take place Saturday, April 15th from 9 am to 1 pm at Birmingham Unitarian Church in Birmingham, MI.
Register in advance HERE.
Engage with fellow progressive's and aligned elected officials and fine-tune the policy agenda we decided on at our first Progressive Summit event, including:
– Education Bill of Rights
– Housing Reform
– Universal Healthcare
– Criminal Justice Reform
– Utility Reform/Relief
– Gun Violence Reform
– Universal, Equitable Dependent Care
Lunch will be provided.