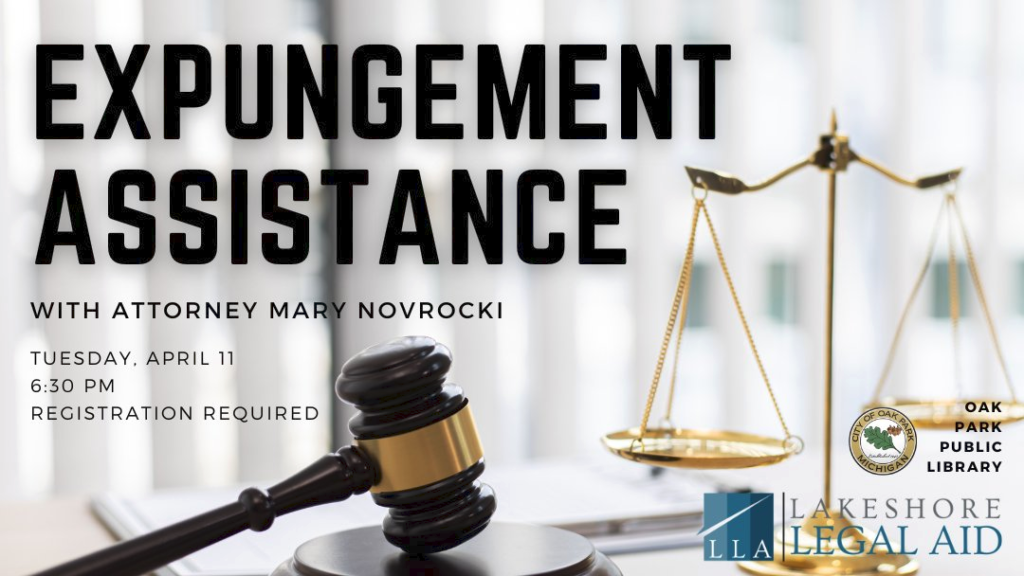 Expungement Assistance opportunity with Lakeshore Legal Aid will be available at the Oak Park Public Library at 14200 Oak Park Blvd in Oak Park on April 11th starting at 6:30 p.m.
Attorney Mary Novrocki will present on criminal record expungement, including recent changes in Michigan law regarding expungement, eligibility, and how to begin the process of expungement.
Registration required. Please register here for this FREE event.
The meeting on Tuesday, April 11 at 6:30 pm will take place in a recreation room just off the library.