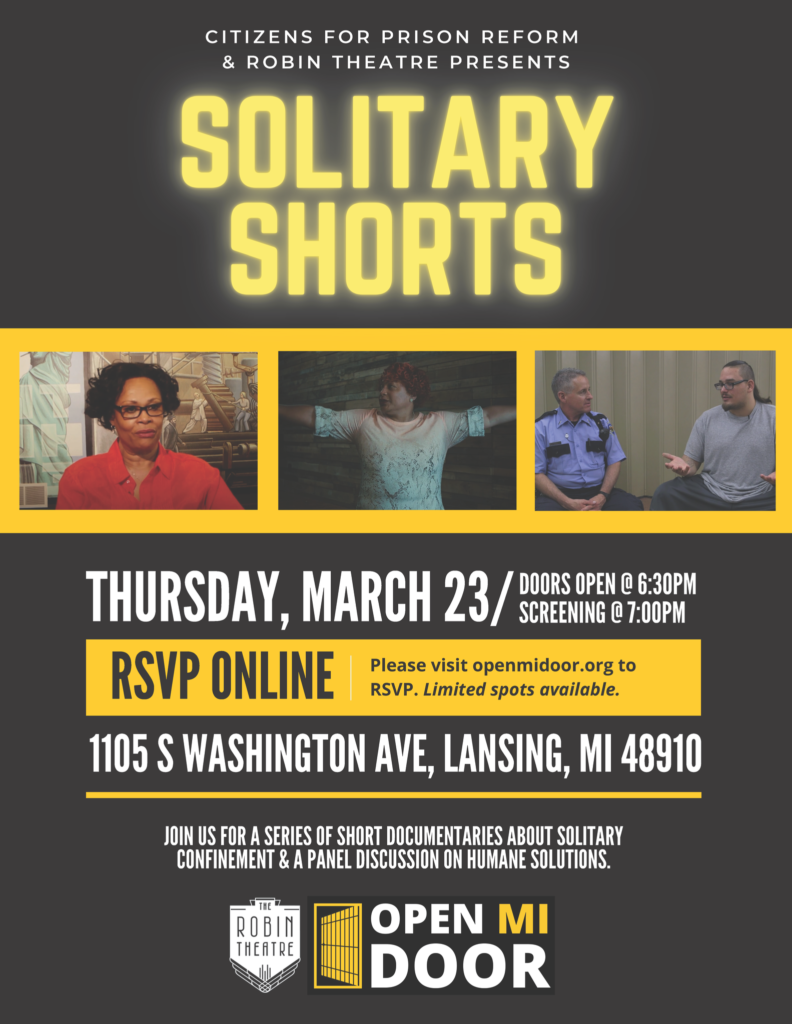 Citizens for Prison Reform and the The Robin Theatre present SOLITARY SHORTS a series of short documentaries about solitary confinement and panel discussion on humane solutions.
Thursday, March 23rd 2023 at the Robin Theatre 1105 S Washington Ave, Lansing, MI 48910
Doors open at 6:30PM. Screening at 7:00PM
For more information, visit www.openmidoor.org.
Reserve your seat today HERE, space is limited.