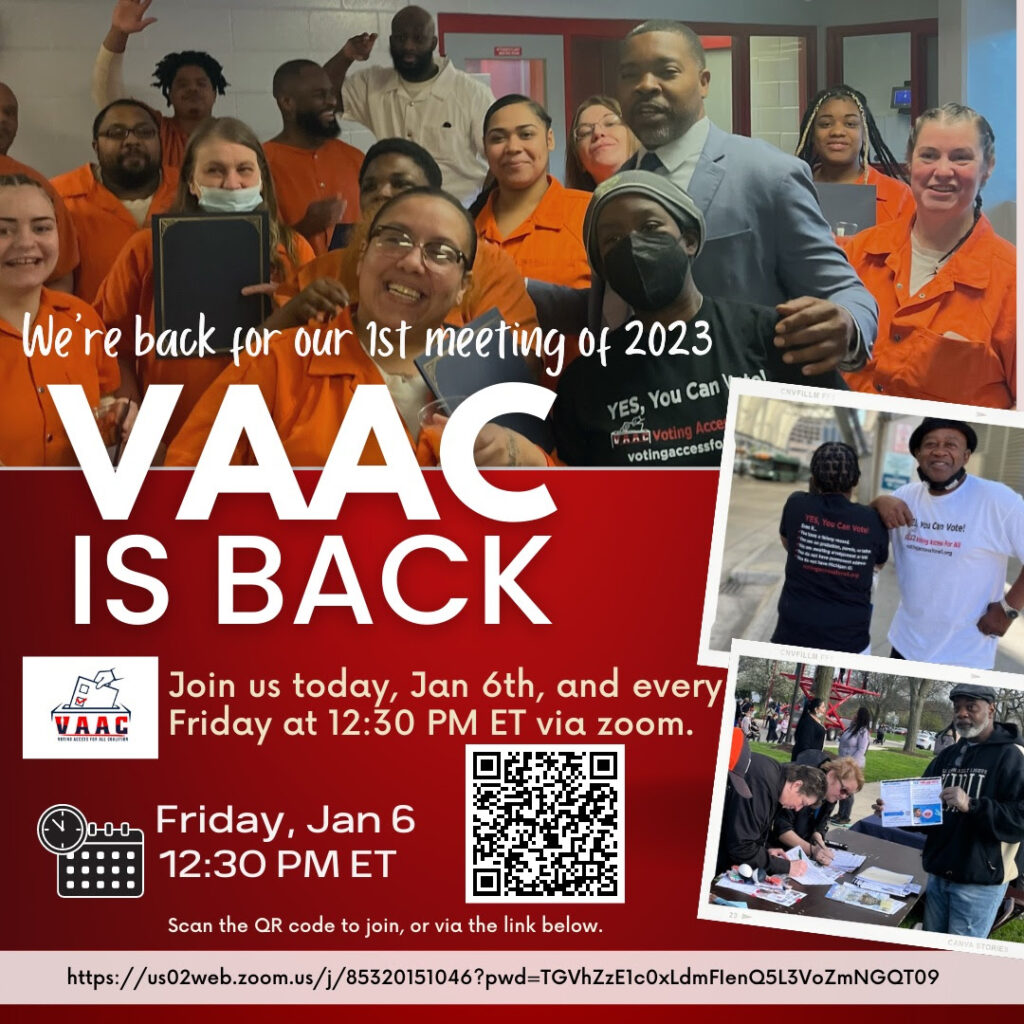 VAAC IS BACK FROM HOLIDAY BREAK AND READY FOR OUR 1st MEETING OF THE NEW YEAR!
Happy New Year!
 We're back from holiday break and we hope you've had a joyful, restful holiday break— and are ready to join us for our first coalition meeting of 2023.  From continuing the critical conversations that have always been at the heart of this network to connecting with one another in new ways, we are excited for the work ahead— and we're so grateful for every one of you! 

New year
new voter engagement goals.

We're excited to step into a new year of continued action as we invite you to join our first coalition meeting of 2023! Please join us today, January 6, and each Friday, from 12:30-1:30 PM ET at the link below. https://us02web.zoom.us/j/85320151046?pwd=TGVhZzE1c0xLdmFIenQ5L3VoZmNGQT09 Please find the agenda for our Friday meeting here. 
Thank you for walking alongside us in this work and for your commitment to reverse and transform systematic disenfranchisement, dis-information and voter suppression initiatives. Together we'll work to ensure that all justice-impacted Michiganders are presented with the knowledge, access and opportunity they need to vote in every election!

We look forward to this next wave of work and wish you a Happy New Year filled with joy and wins for liberation and justice for all!