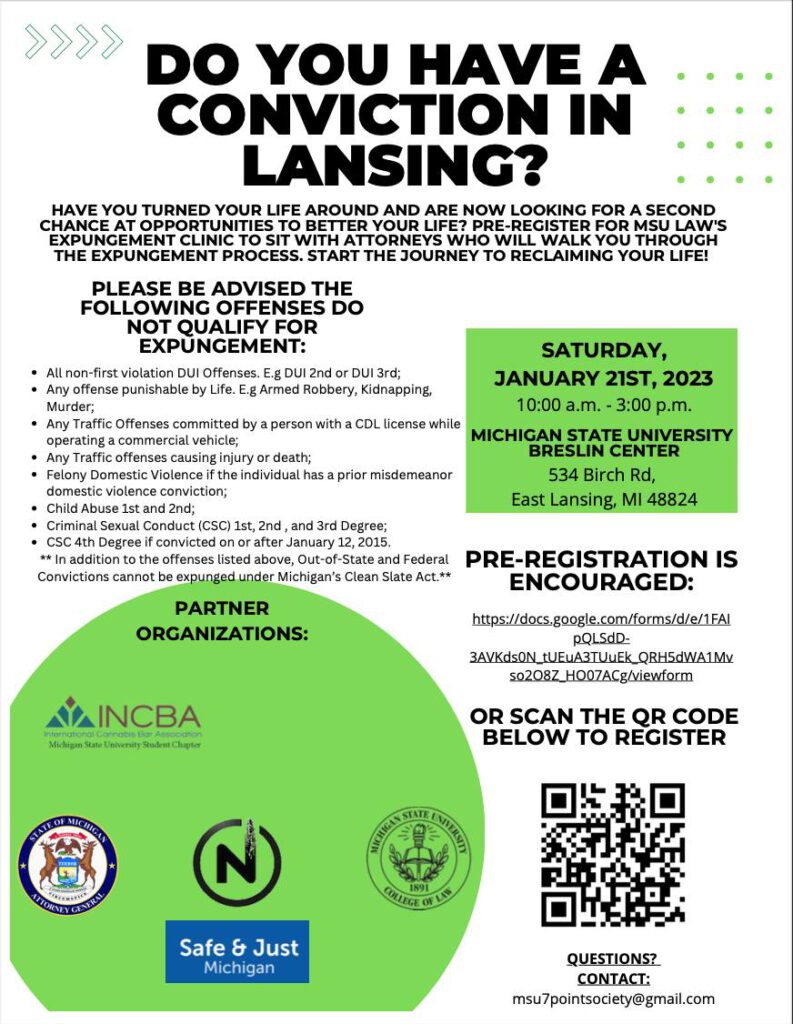 Do you have a conviction in Lansing? Do you know someone who does? Join MSU College of Law students, the Michigan Attorney General's Office, Safe and Just Michigan, and Nation Outside for MSU Law's expungement fair. Pre-Register to see if you are eligible. (https://docs.google.com/…/1FAIpQLSdD-3AVKds0N…/viewform).
They also welcome any and all attorney/notary volunteers who can assist the day of (https://docs.google.com/…/1FAIpQLSd0wi0dlw12ku…/viewform).
Donations for the event can be made as well (https://givingto.msu.edu/crowdpower/expungement-fair).