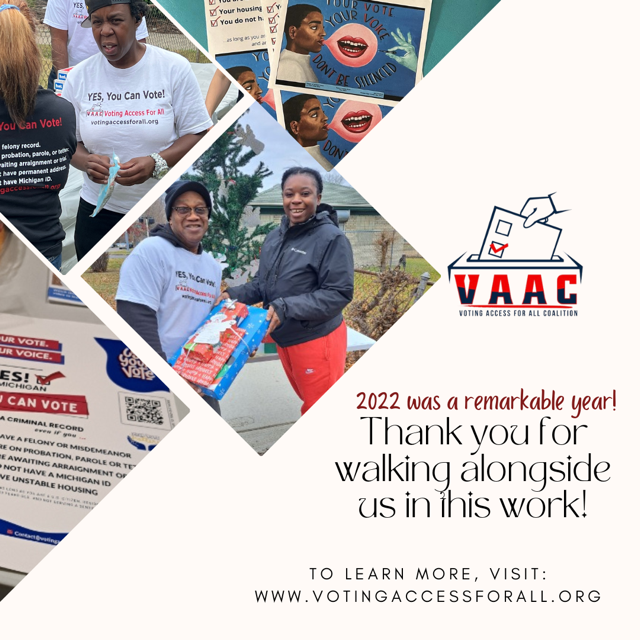 Please watch our Year End Video HERE.
Happy New Year! We're back and we're so excited for 2023 and the work ahead of us as we fight to reverse and transform systematic disenfranchisement, dis-information and voter suppression, and ensure that all justice-impacted Michiganders have the knowledge and opportunity they need to vote. 
As the first week of 2023 comes to a close, we wanted to take a moment to reflect on and celebrate our community and all that we achieved in 2022. The last several years presented all of us with challenges that did not always have a clear path to resolution.
But together we made progress toward greater equity and justice throughout the state of Michigan.
Every step we take toward justice is based on our belief that a better world is possible. We wish you a great start to the new year, and invite you to join us every Friday at 12:30 PM ET.
Thank you so much for your support this past year. Together we made history, and demonstrated that when we work together, we win.  Please check out the link to this video that highlights some of our community outreach work in 2022.