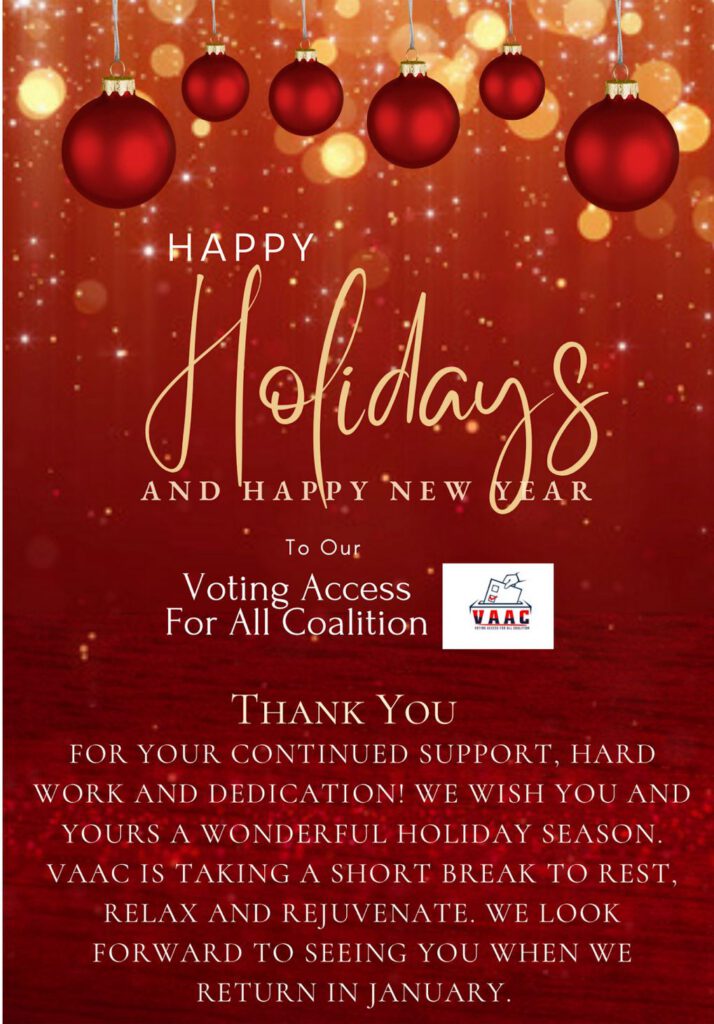 Join Voting Access For All Coalition at our final meeting of the year for an election debrief, reflection on our collective achievements and a look at 2023.
Believe it or not the election was only one week ago! Thank you to each and every partner, volunteer, & person that has contributed to this election in one way or another. We are so honored to be in this network and proud of the work that's been accomplished across the state making sure marginalized communities have access to civic engagement.
People power won't stop! We know this work is far from done — we must continue to protect our democracy and ensure that justice-impacted Michiganders are presented with the opportunity and access they need to vote in every election. Please join us today, Friday, Nov 16 at 12:30 PM on zoom for our final VAAC meeting of the year as we take some time to reflect on the work, the accomplishments of this coalition and what the landscape looks like going into 2023. We are proud of the progress we have made and are poised to have an even greater impact next year.
May this New Year usher in a time of joy, prosperity and peace for all families in the United States and around the world. Peace and love to you all and thank you for fighting with us another year. We wish you and your loved ones a wonderful 2023! Happy New Year!🎊🎈
https://us02web.zoom.us/j/85320151046?pwd=TGVhZzE1c0xLdmFIenQ5L3VoZmNGQT09