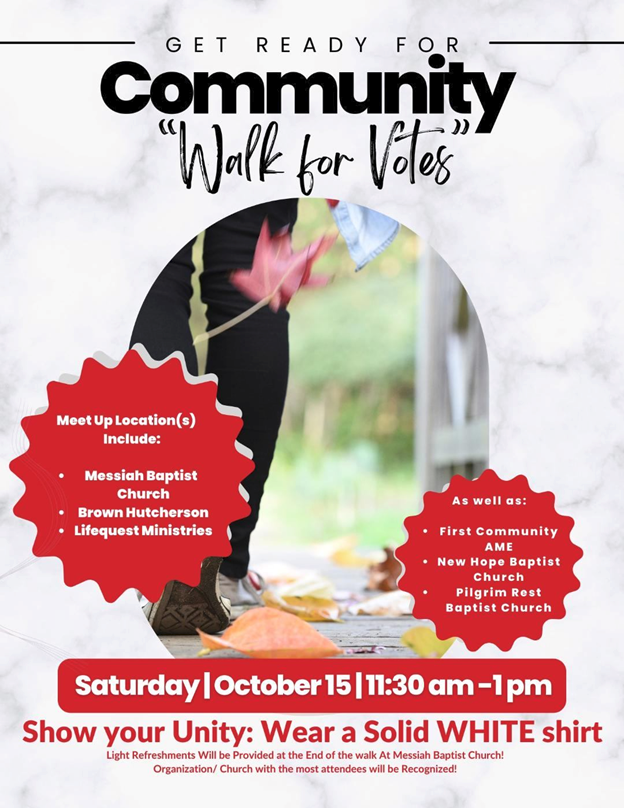 Get ready for Community "Walk for Votes"
Meet up location(s) include:
Messiah Baptist Church
Brown Hutcherson Ministries
Lifequest Ministries
as well as:
First Community AME Church–Grand Rapids, MI
Newhopegr.org
Pilgrim Rest Baptist Church
THIS SATURDAY, OCTOBER 15th
11am-1pm
Show your Unity: Wear a Solid WHITE shirt!

Light refreshments will be provided at the end of the walk at Messiah Baptist Church!
Organization/Church with the most attendees will be recognized!