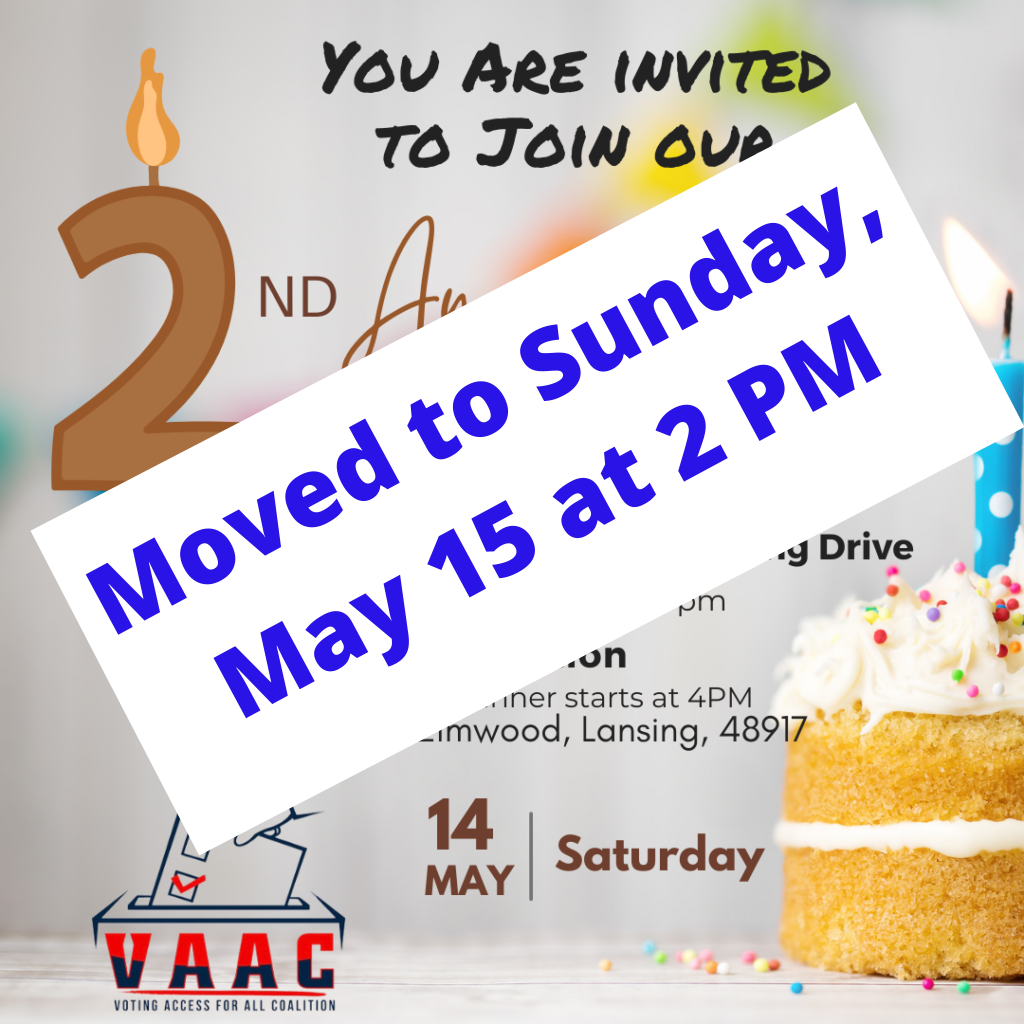 Due to unforeseen circumstances, we will move the 2nd Anniversary VAAC Celebration at Sharp Park in Lansing, MI to 2:00pm on Sunday (5/15).
Since we began VAAC, during the pandemic, many of us have only met one another over   zoom. This month Voting Access For All Coalition turns two years strong, and in celebration we are planning a Day of Action and Celebration on May 14 in Lansing— a day for us to gather, break bread together, get to know one another better and create some great  memories. Details are as follow :
VAAC's Call to Action: Petition Signing Drive
When: May 14, 1:30 pm – 3:30 pm
Where: TBD – Several Lansing locations – more information coming
Celebration Details:
When: May 14, 4pm – 7 pm. Dinner starts at 4.
Where: Sharp Park, 1401 Elmwood, Lansing, 48917
Who: VAAC members and their families
We look forward to seeing you on the 14th.