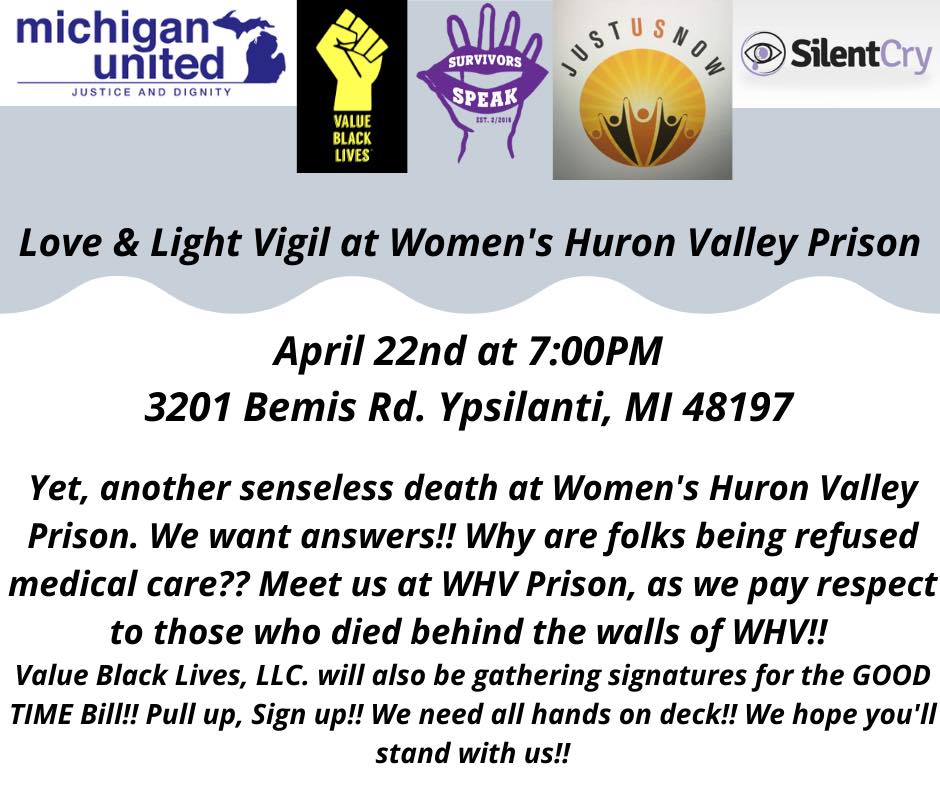 On Friday, April 22, 2022 a memorial vigil and rally will be held at 7pm outside Women's Huron Valley Prison at 3201 Bemis Rd. in Ypsilanti MI.
In March of 2022, one of our siblings at Women's Huron Valley Prison (WHV) was denied medical attention and later returned to her cell and died. This willful neglect has happened more times than we realize. We are joining together to pay respects for those who've lost their lives behind the walls of WHV Prison!! This is a call to action as well! We are asking folks to contact their legislators about the atrocities that take place at WHV. Value Black Lives is asking you to mobilize your family and friends to come to the memorial and to sign the "Good Time" bill as well. This ballot initiative will restore good time/behavior credits to our incarcerated siblings and allow them an early release. If you believe in Human rights and second chances, we hope you'll join us!!
Click HERE for more information.