As an active member of the Voter Access for All Coalition, Percy Glover offers expertise that is invaluable in the expansion of Vote by Mail in Jail's programming as well as the implementation of jail voting in Michigan. His partnership with grassroot groups and non-profit organizations alike have inspired more robust voter turnout among eligible incarcerated and formerly incarcerated voters alike. His advocacy work has supported the development of Michigan social justice groups like Michigan Liberation and Nation Outside. His collaborative efforts with state institutions like the State Appellate Defender's Office, Genesee County Sheriff's Office, and as a contractor for MDOC Region-6 Parole Operations have bridged the gap in effective resources to justice-impacted populations across Michigan.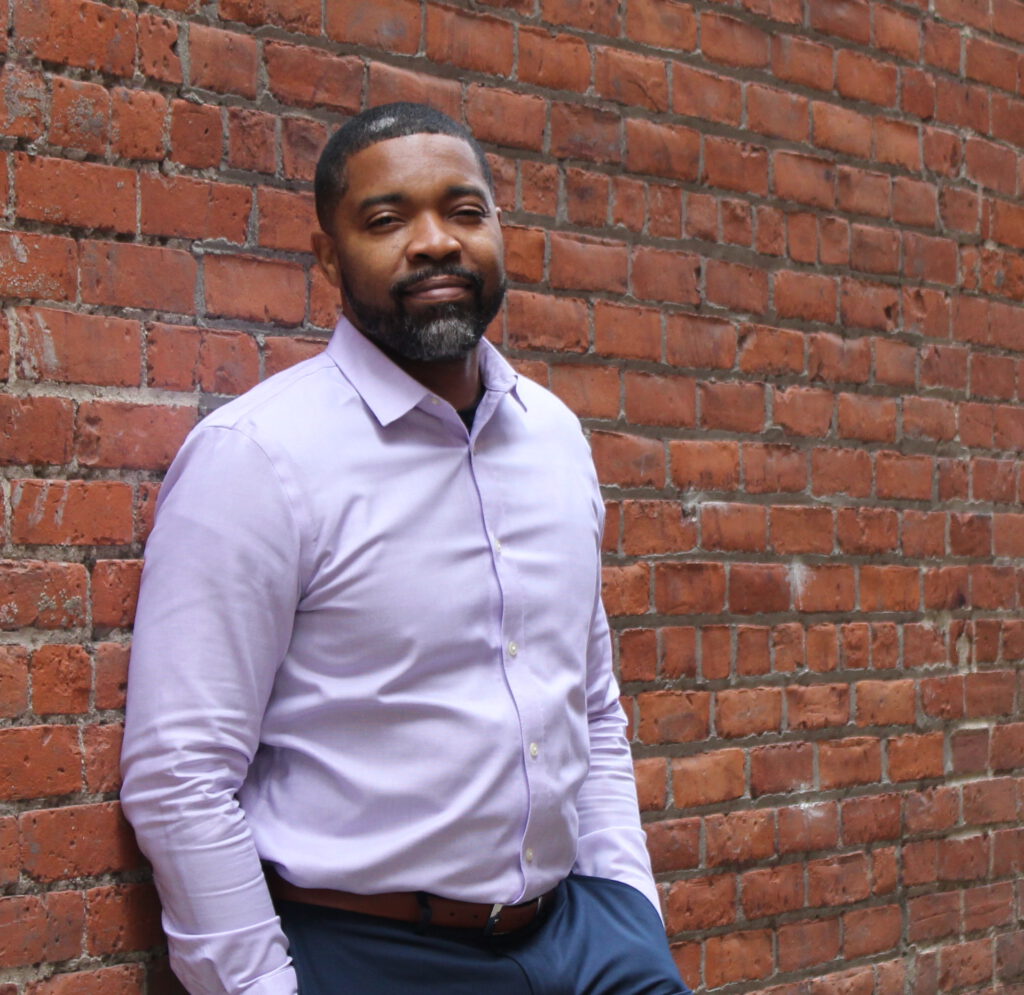 In Percy's personal commitment to criminal justice reform; he has shared his real life experiences with incarceration in the 2020 published book Concrete Lies & Abstract Truths: Poetry & Flows, which showcases his poetic interpretation of his understanding and thinking on incarceration.
With an insatiable love to create change in communities of color, with jail reformation, and in the criminal justice landscape, Percy is a significant piece in a machine that is changing the face and culture in the integrity of the criminal justice world.
Interview with Percy Glover
Recently, Percy Glover spoke with VAAC about some of the reasons he has been working on voting rights.
What do you see as the biggest problem facing society right now?
The silenced response to racism is critical to the culture of the country. While there has been positive movement in the last year, it still is not at a pace or strength that addresses racial struggles at the core. George Floyd is a heightened 30 plus year byproduct of the Rodney King beating. Decades later after Rodney King, the country is still wrestling with race dynamics that impact policing, politics, economics, and communities as a whole. Racism and not having an intentional mechanism that addresses the racialism that impacts every system and the eradication of those structures is what is needed today.
How did your life lead you to an interest in voting access?
As a Genesee County Deputy Sheriff Ambassador, we were able to create a process for jail voting at the Genesee County Jail where we have supported 6 straight elections. This practice didn't exist consistently a few years ago in jails across Michigan. Our efforts have cemented the opportunity for the residents of the Genesee County Jail to voice themselves in every election through an absentee ballot process. In the work, new alliances were created with people and groups who recognized the value of our work. Collectively, we began to identify that there was a significant number of younger people, marginalized demographics, incarcerated and formerly incarcerated individuals who weren't making it to the polls. After many voting registration and education drives that were held at Flint Probation/Parole, community events, churches, mosques, and the Genesee County Jail; we fully understood the need for this work. In my passion for helping people, and my commitment as a servant, my love for developing voting access for all people was stamped out in stone.
How has your experience shaped your view of voting?
Growing up from an impoverished place and having a great deal of personal and professional experience with incarceration, I know firsthand the many societal issues that impact our country. There are large number of people who reside in jails or prisons because of being unfairly criminalized due to race, poverty, adolescent behavior, mental health trauma, and a criminal justice system that is designed to specifically attack men of color, primarily African American men. While I don't believe voting is the sole solution to any of these problems I do see voting as a significant piece to creating cultural and societal change.
What do people need to know about their voting rights?
I don't believe it's as much as people understanding their voting rights but more of understanding why people aren't motivated to vote. There is a great deal of people who are crushed financially, mentally, emotionally, and also physically. When this is compounded with a distrust for a voting system that can be questioned on several levels the last couple of years; people lack the interest and enthusiasm in voting. Assisting people to maintain a high level of engagement for every election is important to the process. This is only done when sensitivity is given to economic, cognitive, emotive, and personal barriers that hinders the voting process for people.
Read More