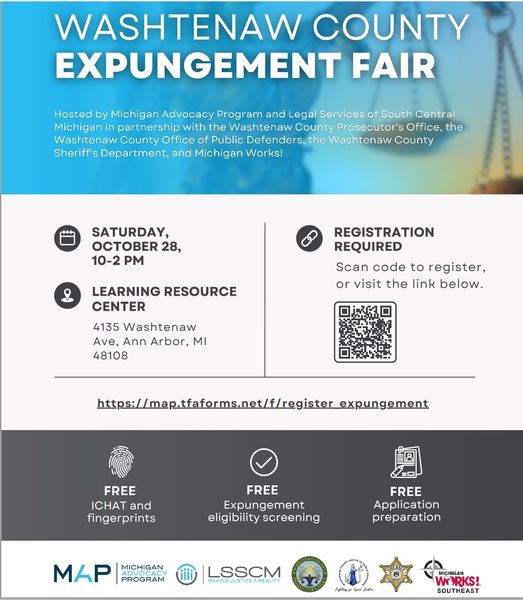 FREE, FULL-SERVICE EXPUNGEMENT FAIR
On October 28, 2023 our Washtenaw expungement coalition will once again be hosting a free, full-service expungement fair. If you–or anyone you know–has been thinking about expunging an old criminal record, THIS is the event to attend.
You can take care of multiple steps in one day, at one site, including:
Screening and eligibility
Fingerprinting and records
Application preparation
All free.
Pre-registration required. Register at https://map.tfaforms.net/f/register_expungement, or by scanning the QR code in the graphic. Please share with anyone who could use this information!