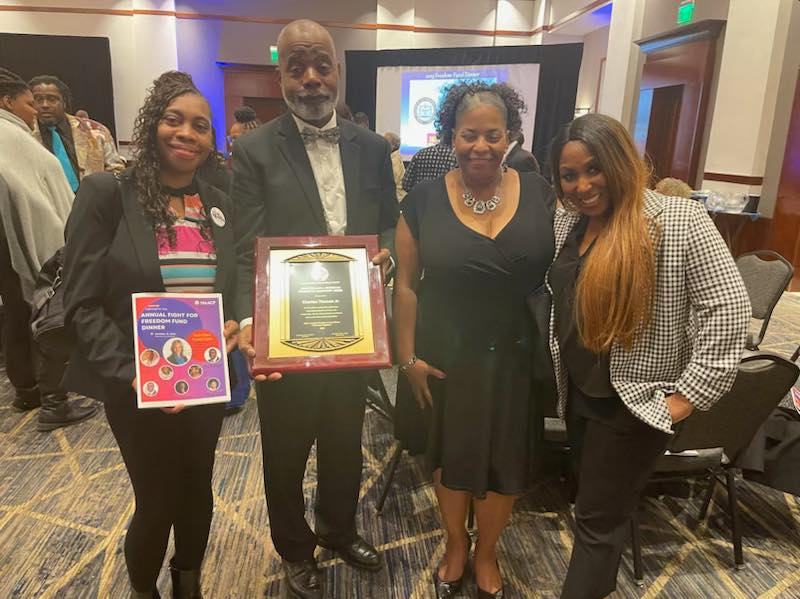 VAAC proudly uplifts the work of our esteemed coalition member, Mr. @Charles Thomas founder of When You Vote I WIN. He was honored at the NAACP Annual Fight for Freedom Fund Dinner with the prestigious Judge William Waterman Leadership & Courage Award for his exceptional contributions to our community through his community activism work, crucially in the area of voter engagement.
Mr. Thomas's unwavering commitment to voter engagement has been invaluable to VAAC's mission. His wisdom, guidance, and infectious wit inspire us every day. This recognition is a testament to his dedication and the positive impact he's made in the areas of disenfranchisement, youth voting, and more.
VAAC was elated to attend the dinner alongside distinguished women such as Stephanie Crider, Elizabeth Crenshaw, and our very own Angela Davenport. Their commitment to community empowerment is truly inspiring, and it was an honor to share this memorable evening with them.
Join us in congratulating Mr. Charles Thomas, Jr. for this well-deserved honor. We are immensely proud to have him as part of our coalition, and we look forward to continuing our vital work together.