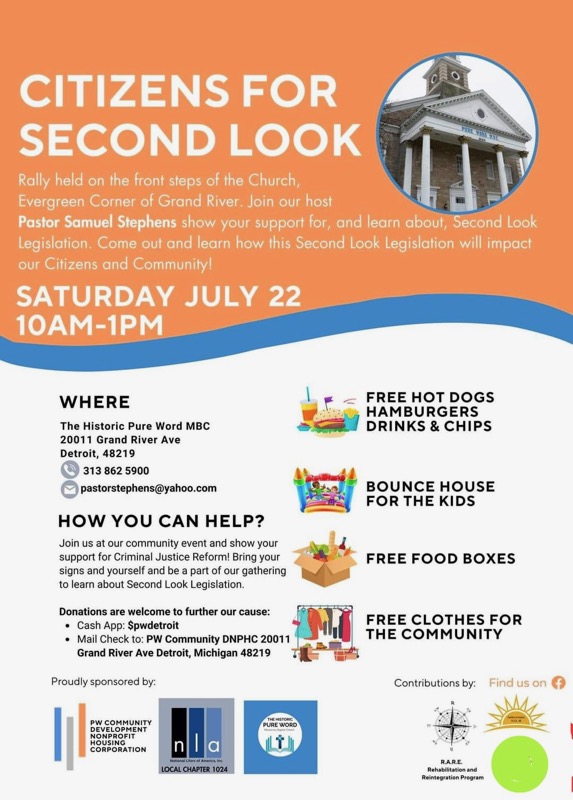 CITIZENS FOR SECOND LOOK RALLY to be held on the front steps of the Church, Evergreen Corner of Grand River. Join host Pastor Samuel Stephens, show your support for, learn about, #SecondLookLegislation. Come out and learn how Second Look Legislation will impact our Citizens and Community!
WHEN: Saturday, July 22 10am-1pm
WHERE: The Historic Pure Word MBC, 20011 Grand River Ave., Detroit, MI 48219
CONTACT INFO: 313-862-5900 [email protected]
How can you help?
Join in at the community event and show your support for Criminal Justice Reform! Bring your signs and yourself and be a part of our gathering to learn more about Second Look Legislation.
Sign up to staff our VAAC table at [email protected]
Donations are welcome to further the cause: CassApp $pwdetroit or Mail check to: PW Community DNPHC, 20011 Grand River Ave, Detroit, MI 48219
Free hot dogs, hamburgers, drinks, chips. Bounce house for the kids. Free Food Boxes. Free Clothes for the Community