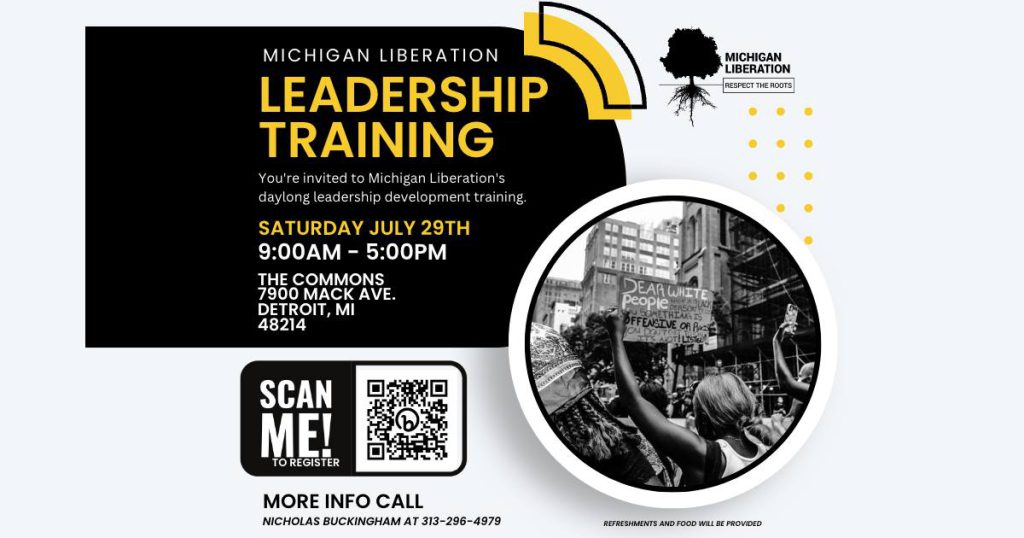 Exciting news! You're invited to Michigan Liberation's Leadership Development Training!
Mark your calendars for Saturday, July 29th at The Commons in Detroit, MI.
Dive into the theme of Self Interest and its significance.
Discover how to build a strong base and collective power to end mass incarceration.
Don't miss out! Register now: bit.ly/44dFSim
For any inquiries, reach out to Nicholas Buckingham at 313-296-4979.