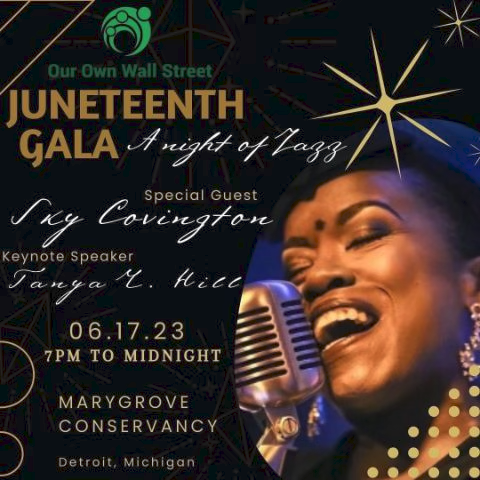 VAAC's Voting Outreach Coordinator E.B. Jordan will be on the panel!
Each ticket comes with valet, dinner and two adult drink tickets.
https://square.link/u/OmnMGSwP
Join Detroit's Our Own Wall Street as at their upcoming JUNETEENTH GALA – a NIGHT OF JAZZ – at the Mary Grove Conservancy in Detroit -on June 17th from 7 pm to midnight.
Featuring a keynote by Tanya Hill & a jazz musical performance by #SkyCovington –
Use the link to purchase tickets or a table & Come celebrate with us on June 17, 2023
We are looking forward to dressing up and celebrating Juneteenth.
Please, share this & invite friends & family –