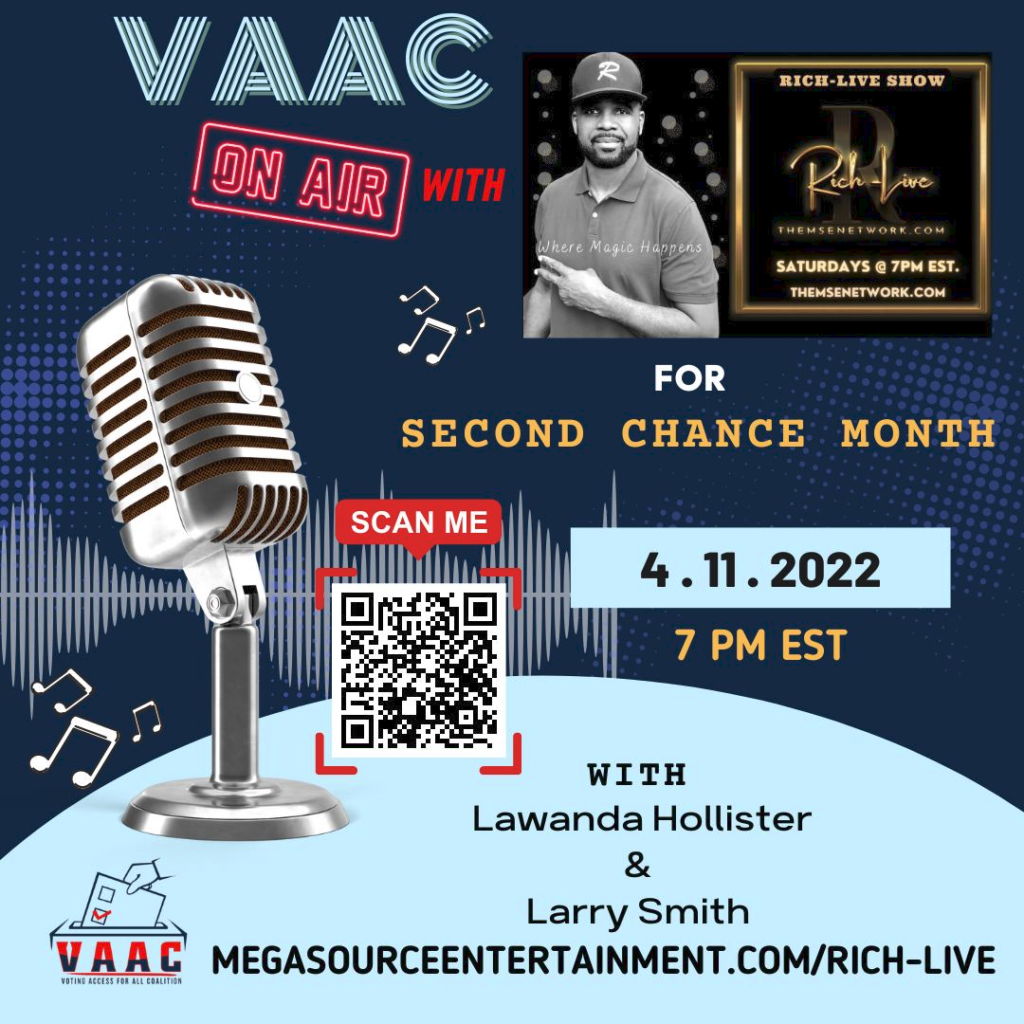 Each April we celebrate Second Chance Month and recognize the importance of helping people across the state appreciate their role in supporting the safe and successful reentry of millions of people returning from incarceration each year.
TUNE IN
Tuesday, April 11th,2023 at 7pm EST to RICH LIVE on-line featuring Lawanda Hollister and Larry Smith as they share first hand why reentry matters and why everyone should be celebrating. #SecondChanceMonth
Go to https://www.megasourceentertainment.com/rich-live or scan the QR code in the image above to tune in.