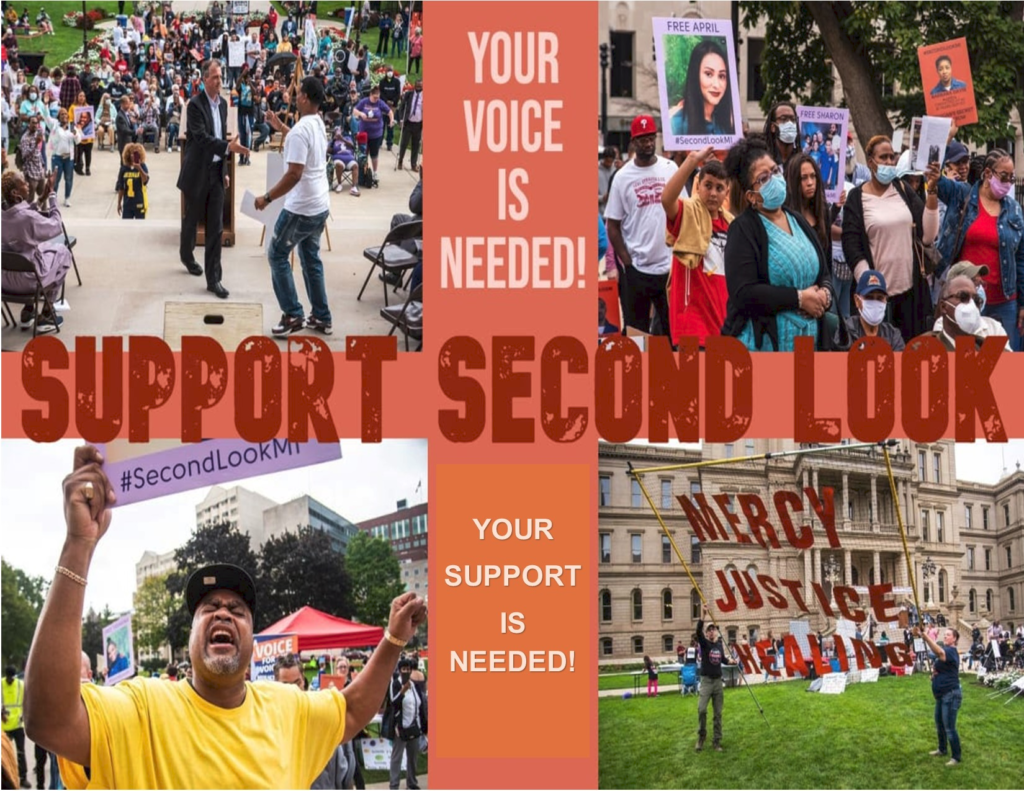 Wednesday April 19th is a day of Action to Support Second Look Legislation! Join us for a press conference and rally with Senator Chang, the bill sponsor. The coalition has worked hard to garner support amongst stakeholders, community, and the legislature and this is an important step forward for this years-long effort. You can help advance this bill by sharing your stories with lawmakers, and help them to understand the impact and importance of this bill. We have a long way to go and we need you with us.
Please come and Support our Loved ones by supporting The Second Look Bill which will allow for true evaluation of their time and sentences! We need them home and in our communities.
Join The Adolescent Redemptive and Restorative Program and The People of Action Coalition in Lansing on Wednesday April 19th at 9am where The Second Look Legislation will be Introduced by Stephanie Chang, Chair of the Civil Rights, Judiciary, and Public Safety Committee.
Come to Lansing and Show Support for Second Chances.
Lets Create Opportunities and Pathways for Redemption, Rehabilitation, Reintegration, and Restoration within Our Communities
Contact: Bonnie Zabel with questions or if interested in a resource table at [email protected]