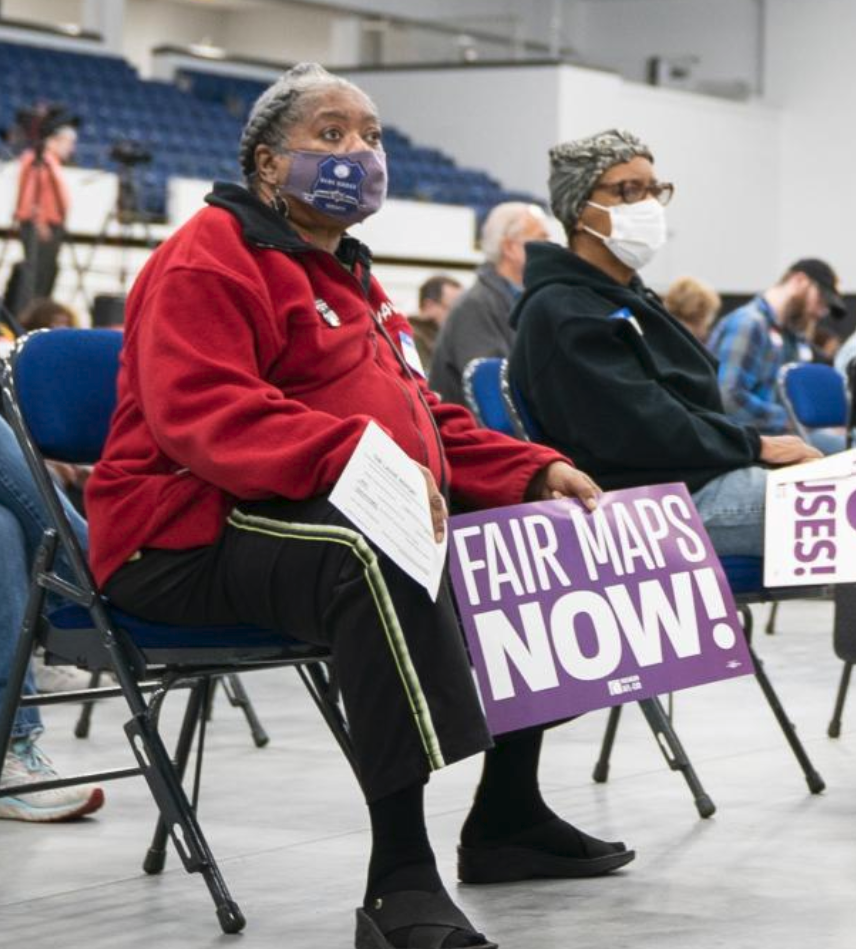 VAAC members are pleased to report that a bill to end the practice of has been re-introduced in the Michigan Senate this year by Senator Sylvia Santana as SB0033
However, VAAC believes the bill could be improved with some specific provisions for implementation.
Accordingly, VAAC has been meeting with the Prison Policy Initiative and the Campaign Legal Center to draft and promote a bill to end the practice of Prison Gerrymandering in Michigan. All are welcome to attend the meetings and offer your input. The work group meets every Friday at 4:30 p.m. To join the Zoom, use this link.
So What is Prison Gerrymandering Exactly?
Prison gerrymandering is a problem created by the Census Bureau when it counts incarcerated people in the wrong place — as residents of a prison cell rather than their home communities. By artificially inflating the populations of these communities, prison gerrymandering gives true residents of prison districts greater political clout at the expense of everyone else. This is not only unfair, but goes against the fundamental notion that we all have an equal voice in government.
In Michigan, we can fix this problem by passing legislation to count incarcerated people as residents of their home communities. This is where they have connections, consider home, and will almost certainly return after they are released. Unlike many issues involving mass incarceration, prison gerrymandering isn't about money, it's about political representation. Reforms to address this problem won't change how money is allocated by the Census Bureau but will ensure that everyone in Michigan gets an equal voice in their government.
The images below illustrate the impact of prison gerrymandering with census figures from 2010. The 2020 census and subsequent redistricting by our newly formed independent commission, kept this disparity intact. This is why legislation is needed.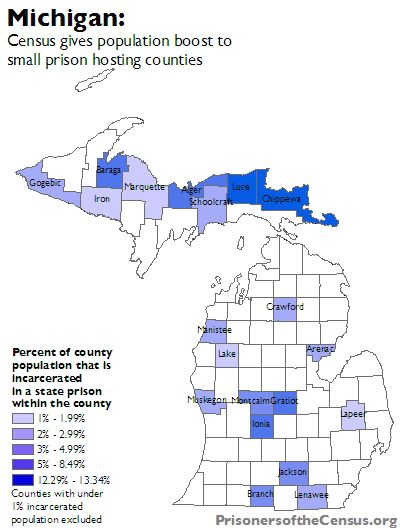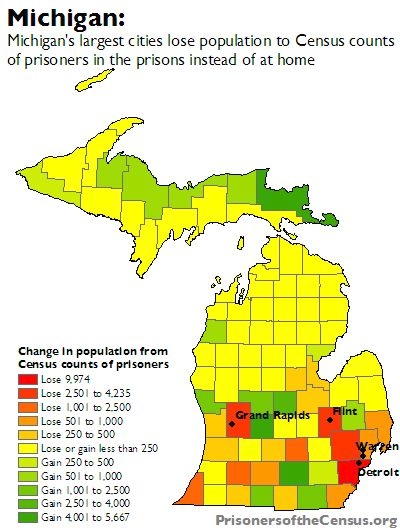 Additional Resources: