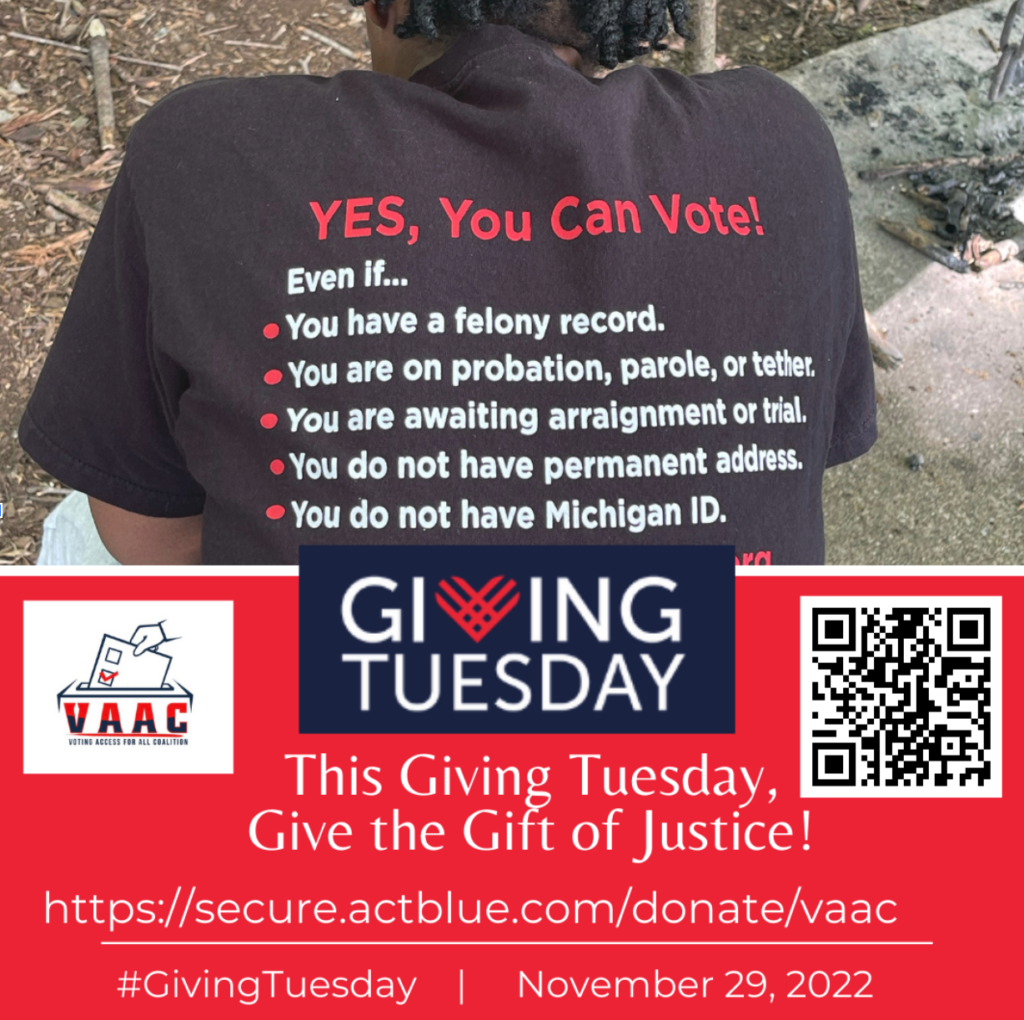 Want to have the power to make an impact in your community? ‬ #GivingTuesday is a global giving movement that harnesses the power of people & organizations to change our communities, and this year we're asking for your support to help us raise 5K. Your gift will help us fund vital in-jail voter registration drives & community voter outreach initiatives. 
We know the profound impact that voting has on representation, political outcomes and critical decisions. Please consider donating NOW to KICK US OFF STRONG + tell your family, friends, co-workers and neighbors! Your donation is a great way to help us continue our efforts to ensure that all persons in pretrial situations, individuals about to be released from prison, and those formerly incarcerated have the opportunity and knowledge they need to exercise their right to vote in every election.
For democracy to work, it can't just work for some— it must now include ALL of us.
Click the link below to make a donation.