VAAC is excited to support two events in Traverse City this weekend hosted by our family at Nation Outside.
Friday 10/21/22 from 12-2pm at Good Will Inn Traverse City
Saturday 10/22/22 from 10-3 pm at St. Vincent DePaul Store Traverse City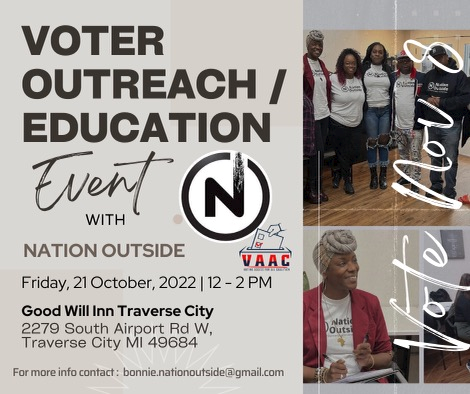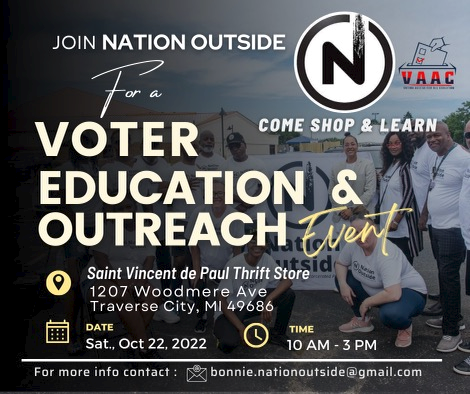 IMPORTANT DATES TO KNOW: You can register to vote up until 8 p.m. on Election Day, but this MONDAY 10/24/22 will be the last day to register online. Starting Tuesday, October 25, you'll need to register in person, at a clerk's office with proof of residency. October 25 through 8pm on Election Day, November 8, you can register to vote at your city or township clerk's office or satellite office with proof of residency.