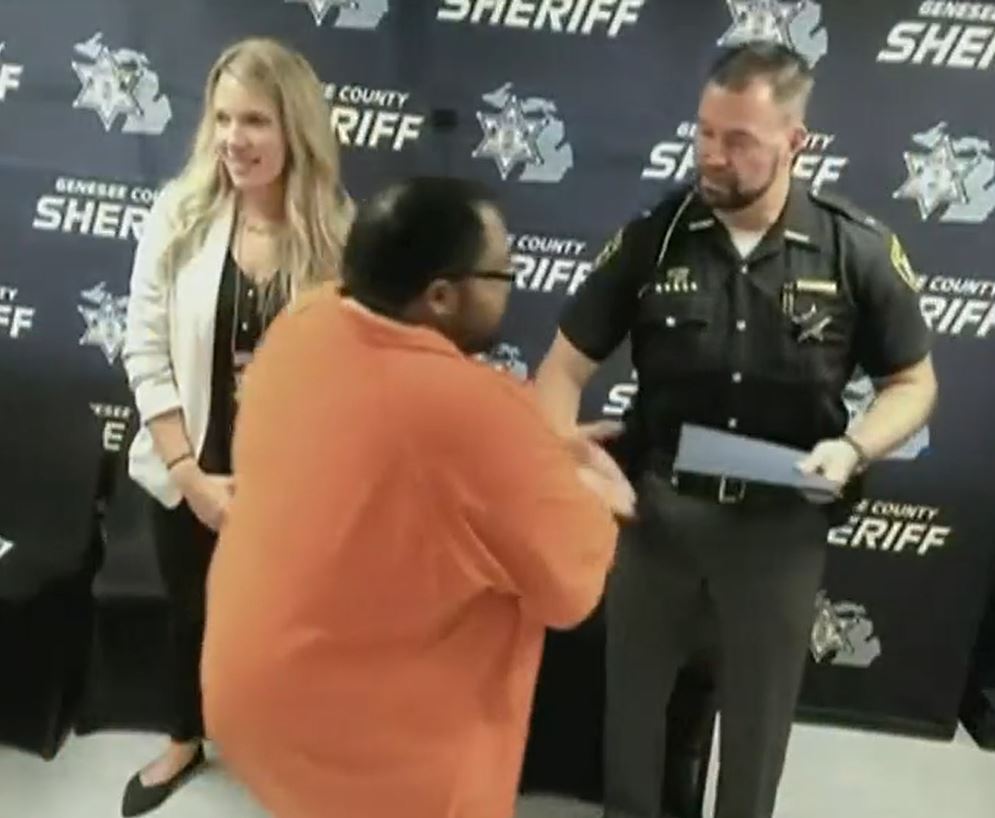 Congratulations to the latest I.G.N.I.T.E. Graduates!!!
The I.G.N.I.TE Program at the Genesee County jail enables inmates to receive a high school education or trade school certification. On September 28th, 2022, some of them received their commercial driver's license (CDL).
In an interview with WNEM.com, Genesee County Sheriff, Chris Swanson called these graduates an inspiration. "You are a walking, talking commercial," he said. "You are a walking, talking testimony because there are people who don't have the belief that you have and they're gonna see your story and they're gonna be inspired by it." Swanson said the program has also raised inmate math and reading levels since its start.
The ceremony was broadcast on Facebook Live and you can view the recording here.
****Keynote Speaker former University of Michigan All-American quarterback Denard Robinson****
Special guests include Jessica Vanderpool and Meghan Beal, from the National Sheriffs' Association, Sandusky County Ohio Sheriff Chrisopher Hilton, Saginaw County Sheriff William Federspiel, Jared Fleisher from Rock Ventures, Kim Robbins from Molina Healthcare, Tarnesa Martin from Hurley Medical Center, E.B. Jordan, Outreach Director at Voting Access for All Coalition, and multiple University of Michigan-Flint Instructors.