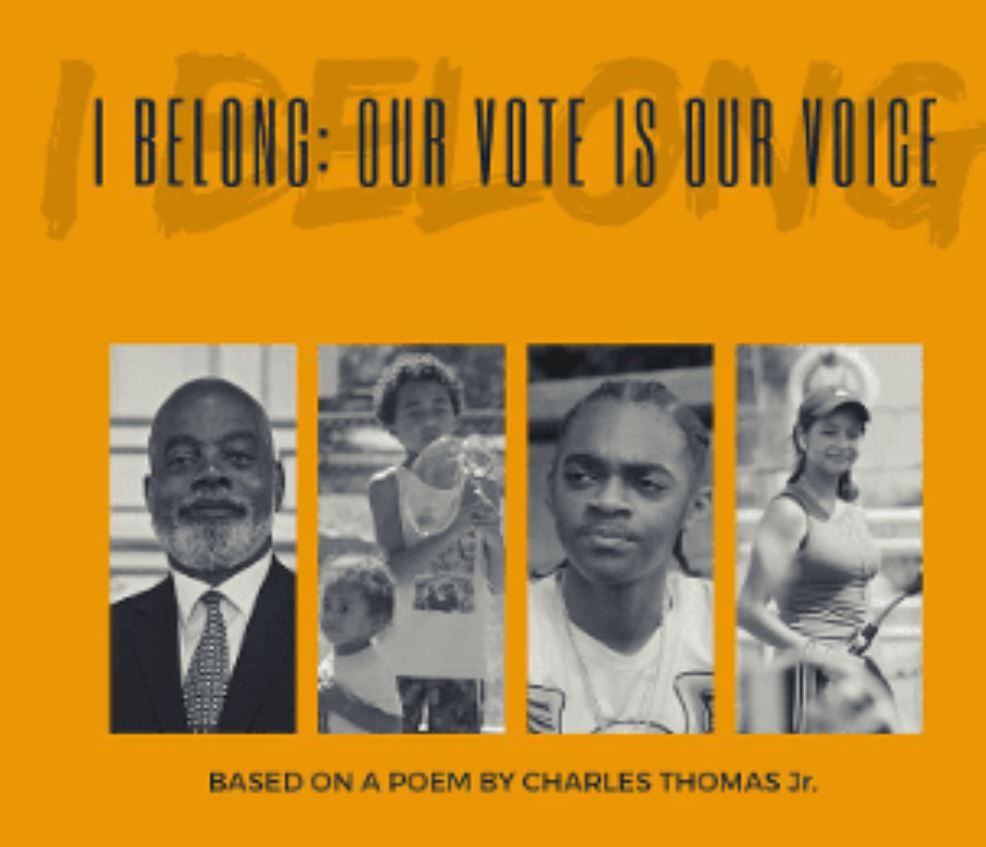 Get inspired and get equipped to save democracy with a new film based on the poem, I Belong. Watch the full video at this link!
I Belong is a free Get Out the Vote motivational tool, with 2 and 1 minute versions, made exclusively for Greater Detroit activists, to plug and play into your GOTV campaigns.
I Belong was written by VAAC member Charles Thomas Jr., directed and produced by Detroit's Full View Pro. It features Detroit residents filmed in Detroit locations saying, I Belong in our democracy!