Be sure to watch the recording of this fantastic event HERE. VAAC Member, Amani Sawari shook the house with her powerful spoken word piece Ballot Means.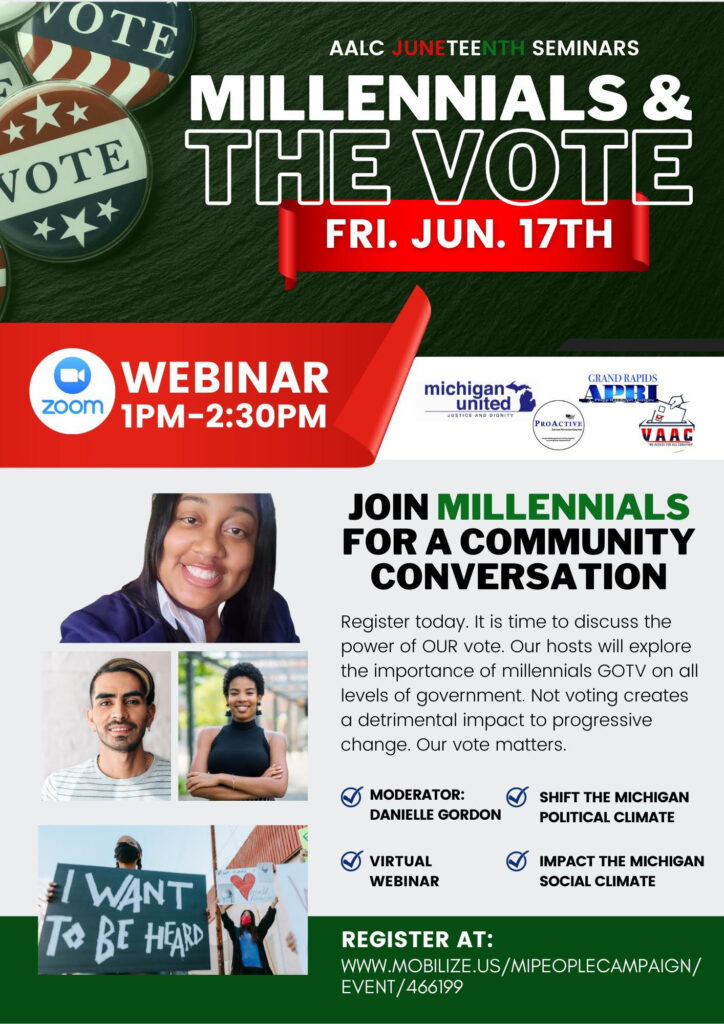 Join millennials for a community conversation about voting. This event will take place on Friday, June 17th 2022 from 1pm – 2:30 pm. Register HERE.
From Michigan United: Join us as we have a community conversation discussing with millennials the power our votes have to shift the political and social climate in the community. Our hosts will explore the importance of millennials GOTV on all levels of government and how NOT voting creates a detrimental impact to the shift of our state toward progressive change.