The "Day of Empathy" event on 3/22/22 in Lansing organized by Safe & Just Michigan was a big success. In 2022, Dream Corps JUSTICE and the Empathy Network have organized a full WEEK of events across the nation from march 28th – April 5th.. For details and registration for events, please click HERE.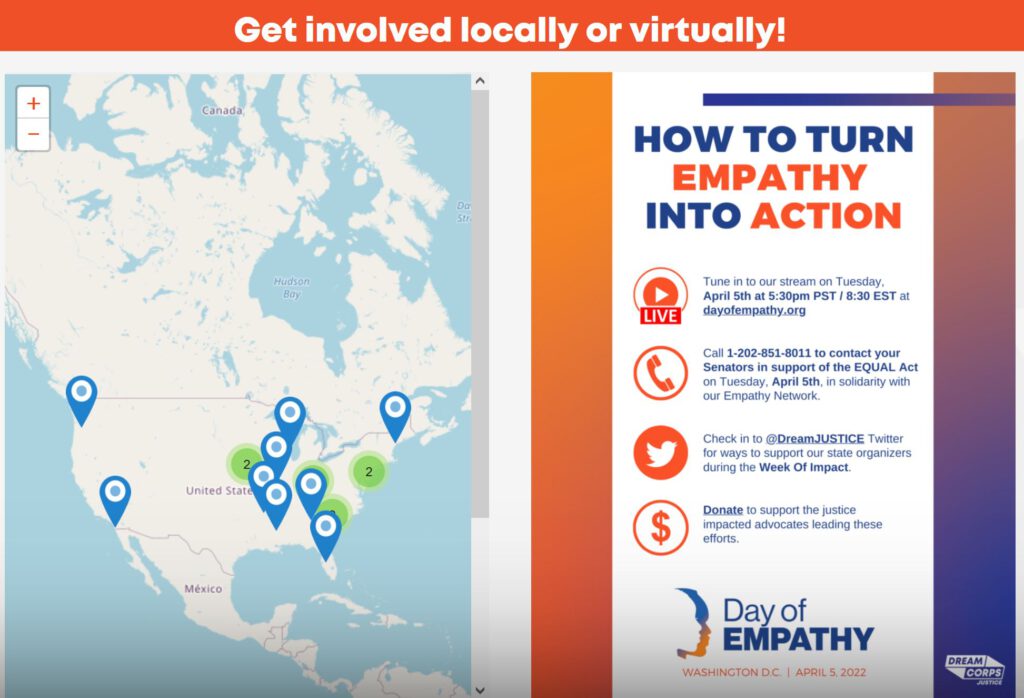 What's New In 2022
In 2022, we are turning empathy into action by holding our first ever Week Of Impact. Beginning Monday, March 28th, the week will feature activations led by justice-impacted advocates across the United States.
The week will conclude with our sixth annual Day Of Empathy on Tuesday, April 5th, 2022 in Washington, DC, and streamed virtually.  
The national event will feature our co-founder Van Jones, Dwayne Betts, justice impacted Empathy Network leaders, elected officials, artists, celebrity influencers, & activists – united in transforming America's criminal justice system, with a special performance by Reuben Vincent.
Dream Corps JUSTICE collaborates with the Empathy Network, America's largest community of justice-impacted activists, to advocate for fearless solutions to our mass incarceration problem. We believe that, without empathy, we cannot achieve meaningful criminal justice reform that keeps our communities safe, our families whole, and our economy strong.