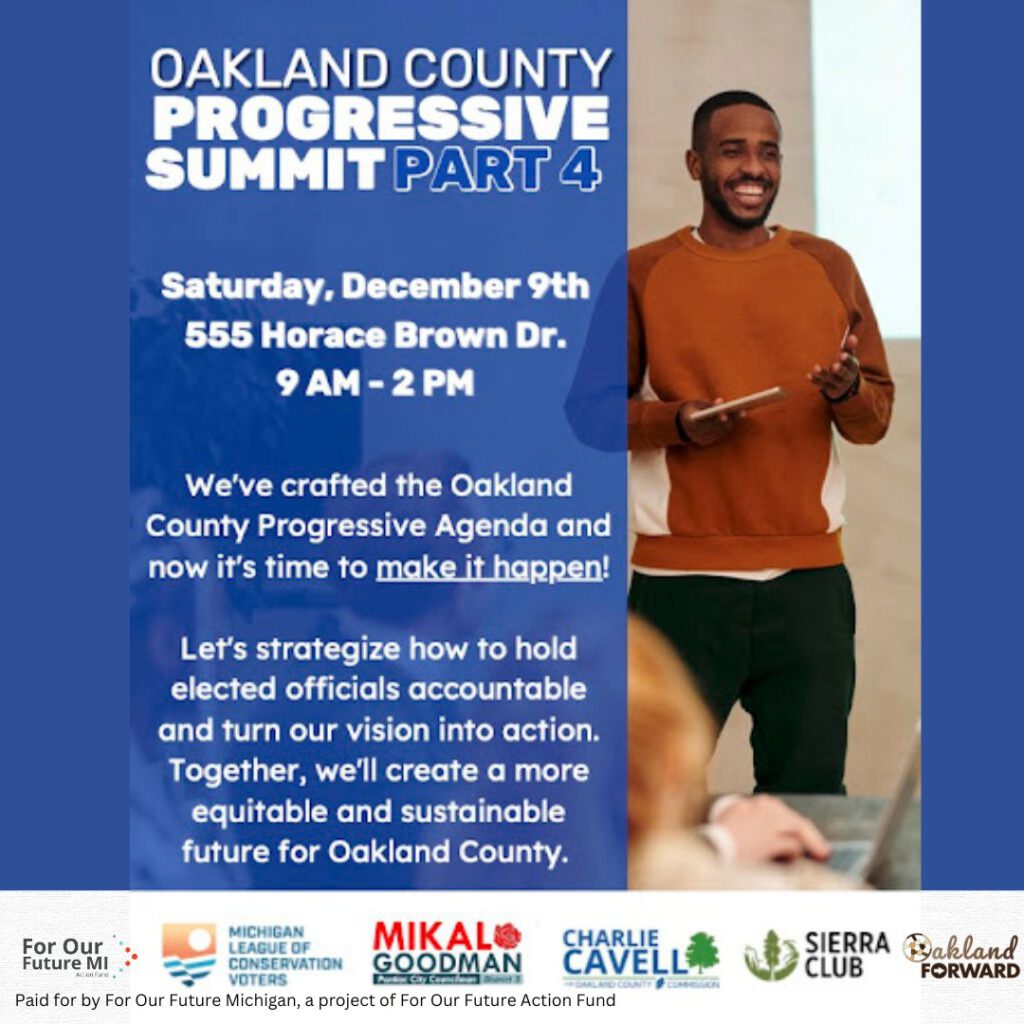 Saturday, December 9, 2023 9:00 AM – 2:00 PM ET
UA Local 98 Pipefitters and Plumbers, 555 Horace Brown Dr, Madison Heights, MI 48071
Alongside allies and friends from across Oakland County, we're building real community power! In the first three parts of this series we came together to craft the Oakland County Progressive Agenda and now it's time to make it happen!
Be a part of making real change in your community!
Register at this LINK.