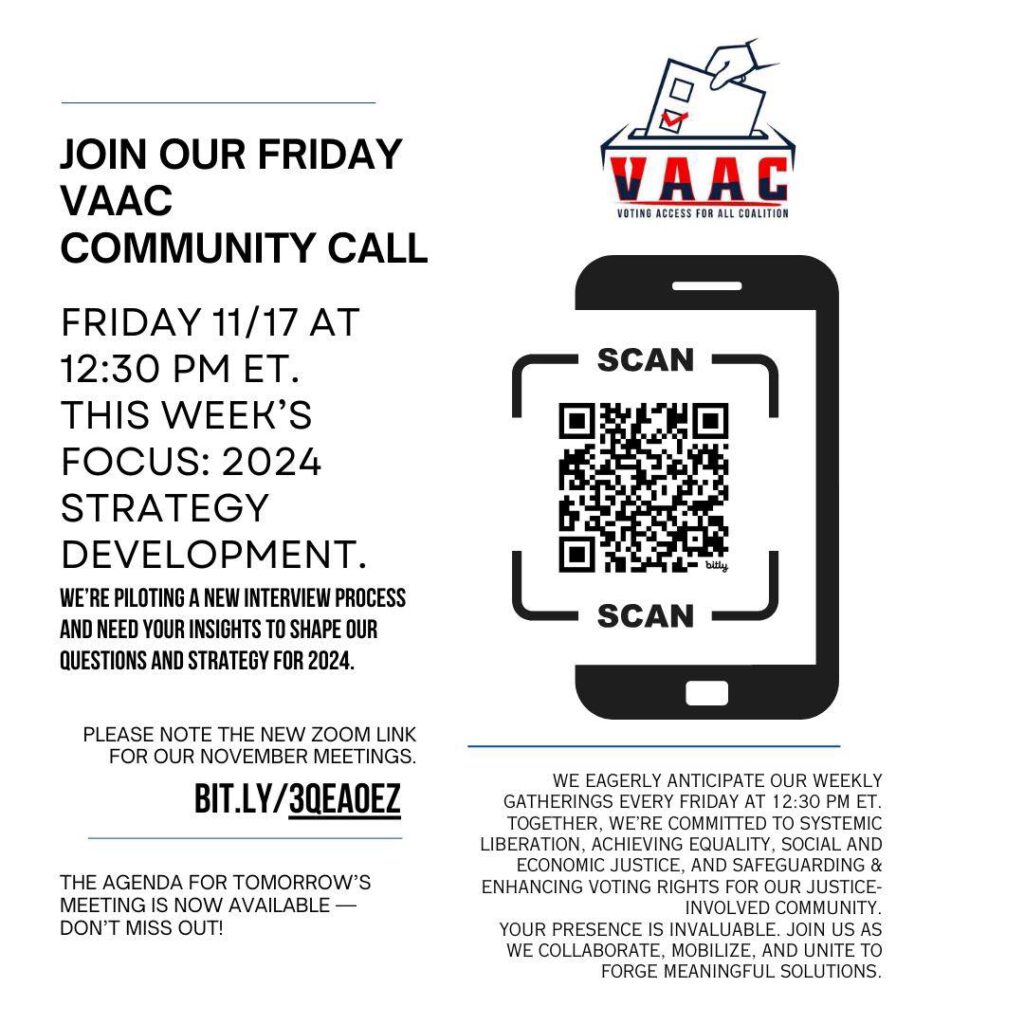 Calling all community members! Join us for our VAAC Community Call tomorrow at 12:30 PM ET. We're diving into the heart of our 2024 strategy development and your input is crucial. Let's brainstorm and pilot a new interview process to pave the way for the future.
A new Zoom link is in effect from November, so make sure to scan the QR code or click this link for direct access to our meeting
bit.ly/3QeAOEZ
Don't forget to check out the agenda for tomorrow's discussion. Your voice is a vital part of our journey towards systemic liberation, equality, and expanded voting rights.