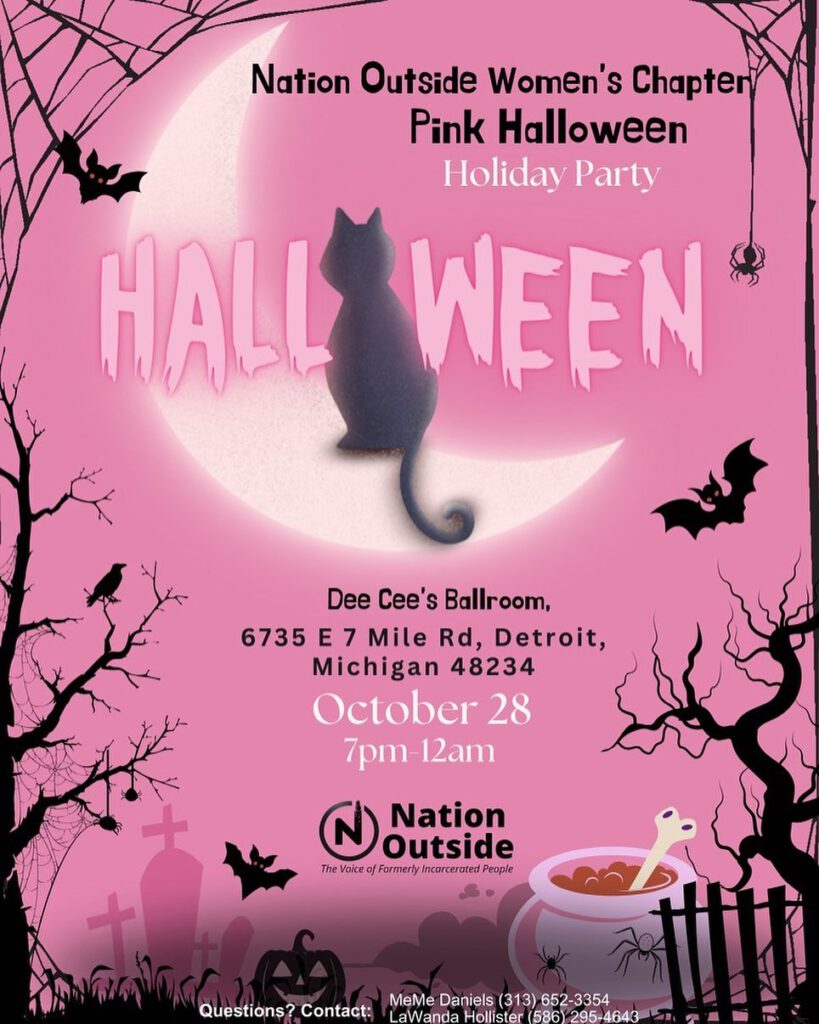 Get ready for Pink Halloween Holiday Party brought to you by Nation Outside Women's Chapter at Dee Cee's Ballroom!
October 28th

7pm – 12am

Dee Cee's Ballroom, 6735 E 7 Mile Rd, Detroit, MI 48234
Have questions or need more info? Contact:

MeMe Daniels at (313) 652-3354

LaWanda Hollister at (586) 295-4643.
Don't miss the Halloween bash of the year!