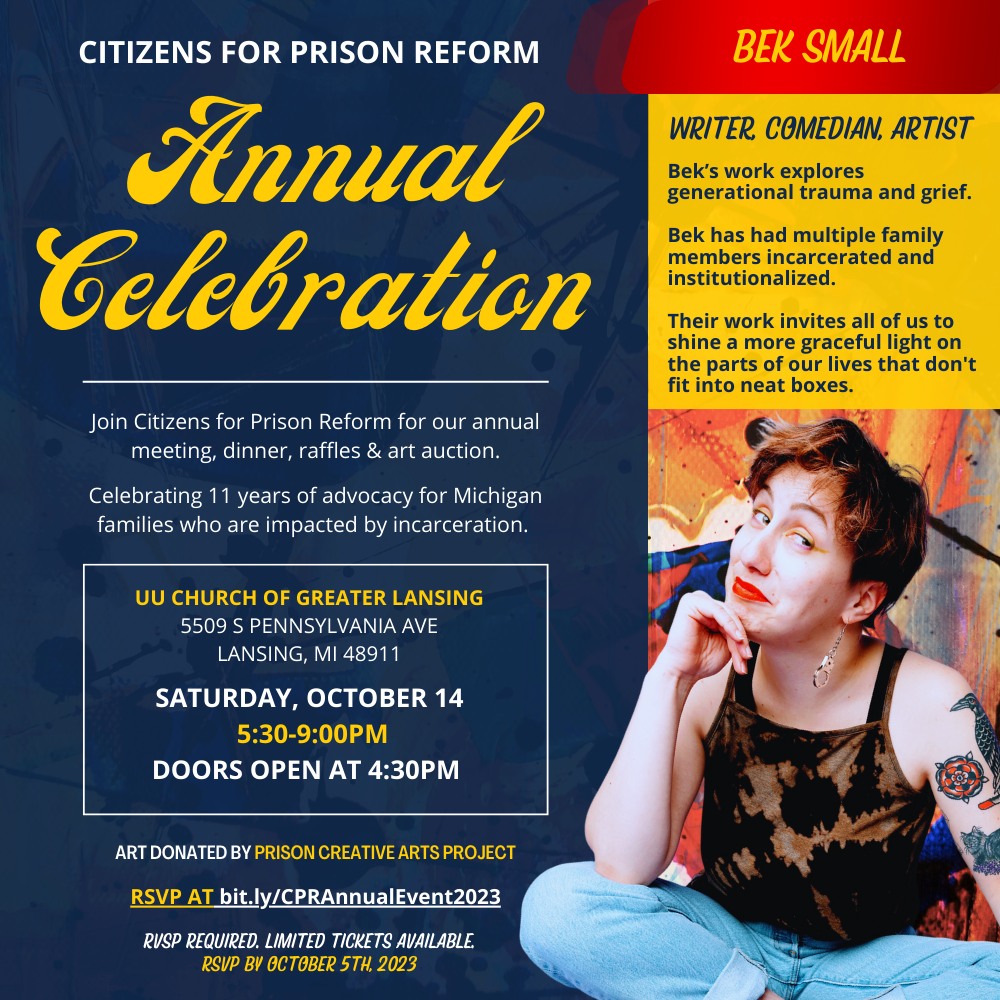 You are invited to Citizens for Prison Reform's 11th Annual Celebration! This annual dinner & art auction will be held on Saturday, October 14th from 5:30-9:00PM. Doors open at 4:30!
RSVP HERE.
This year, CPR is celebrating the work of families and advocates who have made tremendous contributions to help transform our criminal justice system.
We will have a dinner with live music, poetry, and comedy performed by families and formerly incarcerated people.
PCAP Art Auction & 50/50 Raffle
Ticket Price:
Suggested donation amount per ticket $25, $50, $100.
Please pay what you can per ticket. Donations over the suggested amount will help provide tickets for families who can not afford to purchase tickets.
We hope you will join us for this special evening as we celebrate the progress we have made together and look ahead to the future.