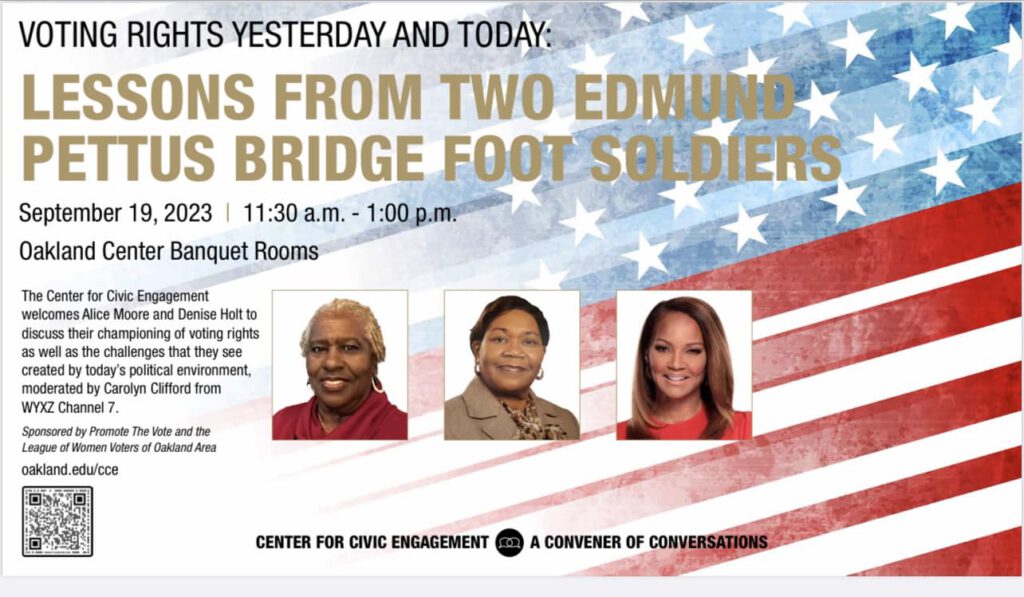 VOTING RIGHTS YESTERDAY & TODAY: Lessons from Two Edmund Pettus Bridge Foot Soldiers
September 19, 2023 | 11:30 a.m. – 1:00 p.m.
Oakland Center Banquet Rooms at 312 Meadow Brook Rd, Auburn Hills, MI 48326
The Center for Civic Engagement welcomes Alice Moore and Denise Holt to discuss their championing of voting rights as well as the challenges that they see created by today's political environment, moderated by Carolyn Clifford from WYXZ Channel 7.
Sponsored by #PromoteTheVote and the League of Women Voters Oakland Area
#VoterRegistrationDay Your Vote Does Matter!!