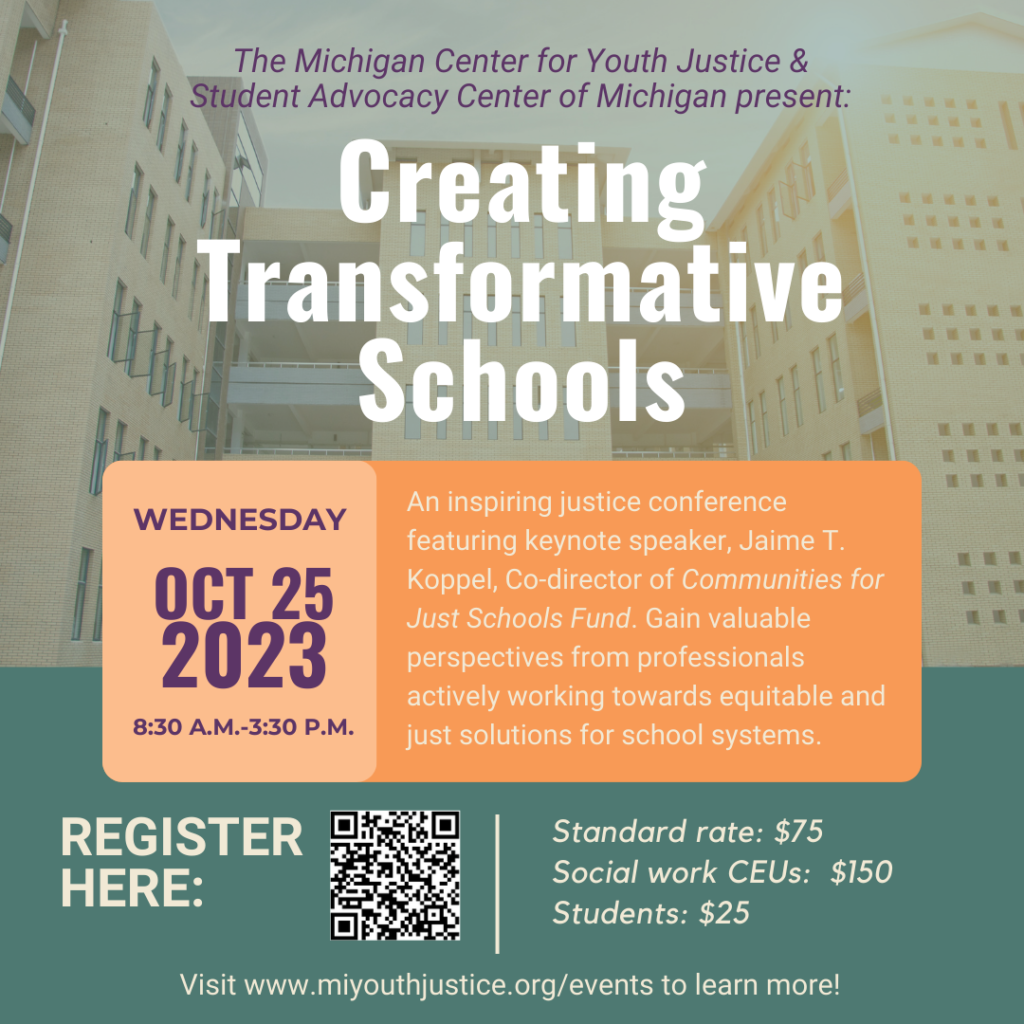 Are you passionate about preventing the school-to-prison pipeline? Do you believe that schools can be a catalyst for positive change in our communities? If so, join us on October 25th in Novi, MI for an in-person school justice conference, Creating Transformative Schools – where the intersection of education and juvenile justice will take center stage.
Who should attend? Anyone passionate about the intersection education and justice!
Educators
School administrators
Counselors and social workers
Juvenile Justice system stakeholders
Policymakers
Social justice advocates
Parents and students
Hosted in partnership with the Student Advocacy Center of Michigan, we will explore the crucial link between education and juvenile justice, while discovering how our schools can become hubs for tranformative change. The conference will be held from 8:30 a.m. to 3:30 p.m., with breakfast and lunch provided. Workshops will include, but are not limited to:
Police in schools
Restraint, seclusion, and supporting students with disabilities
Trauma-Responsive classrooms
Preventing justice-involvement through diversion
Student leadership & youth-led organizing
Multiculturalism, equity & anti-racism in schools
Take advantage of this unique opportunity to contribute to the dialogue and be part of a movement that strives for fair and just systems! Standard tickets for the conference are $75, tickets for those seeking six social work CEUs are $150, and all students with a valid ID can attend for just $25.
REGISTER AT THIS LINK.