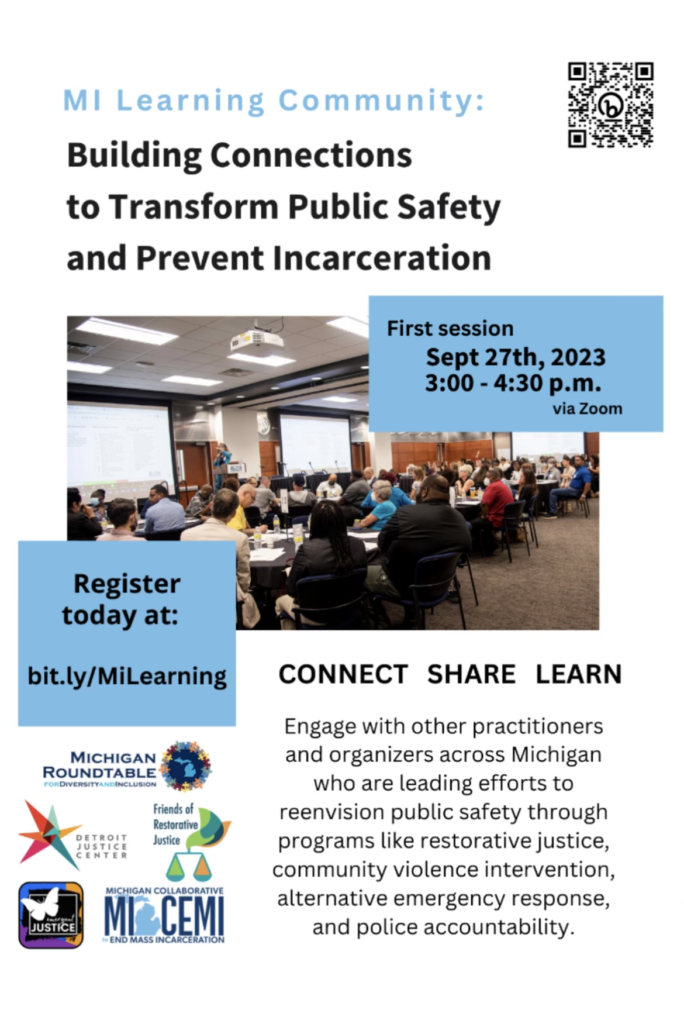 Across Michigan people are organizing community violence intervention, mobilizing for police accountability, building restorative justice alternatives to traditional prosecution, and more. In support of these efforts, MI-CEMI, with our partners the Detroit Justice Center, Friends of Restorative Justice, the Michigan Roundtable for Diversity and Inclusion, and Emergent Justice are hosting a compilation of virtual sessions entitled, MI Learning Community: Building Connections to Transform Public Safety and Prevent Incarceration.
These approaches provide 'off ramps' from the traditional legal system that improve public safety and prevent excessive policing and incarceration.
This community learning platform creates space to collectively share resources with peers, learn strategies and tactics from national and Michigan practitioners, and establish a place to connect your local-level experience with state policy discussions.Do you think the learning community might be for you?
Join the first session of six on September 27th, 3:00 pm EST via zoom.
Register now! bit.ly/MiLearning
P.S. You can watch the June Info Session on YouTube and view the slide deck here.