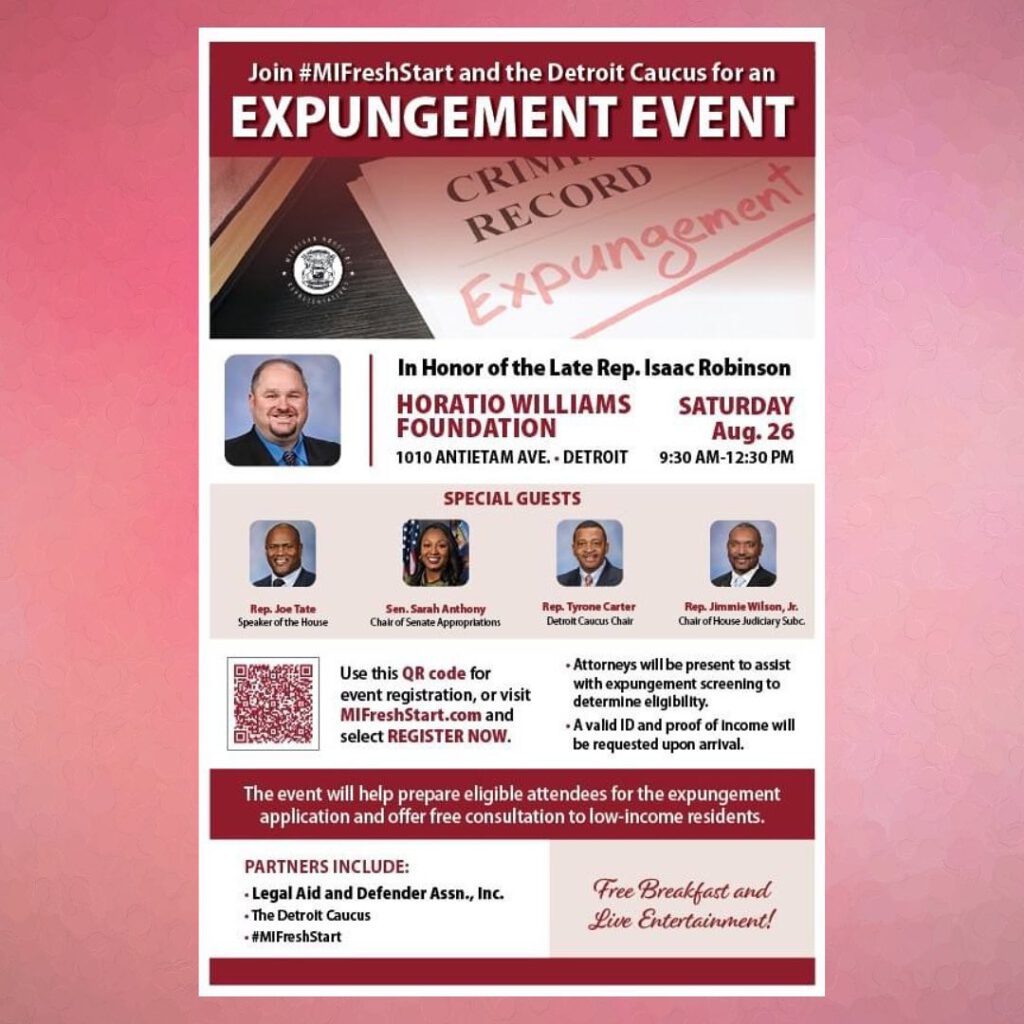 Join @#MIFreshStart and the #DetroitCaucus on August 26th, 2023 from 9:30 am – 12:30 pm at 1010 Antietam Ave, Detroit for an impactful expungement event, honoring the legacy of the late Rep. Isaac Robinson.
Experience free legal services and kick-start your day with a nourishing breakfast.
Don't miss out on this opportunity for a fresh start!
Special Guests
Rep. Joe Tate
State Senator Sarah Anthony
Tyrone Carter for State Rep District 6
Jimmie Wilson Jr. For State Representative
For details and registration, visit
https://bit.ly/45albox