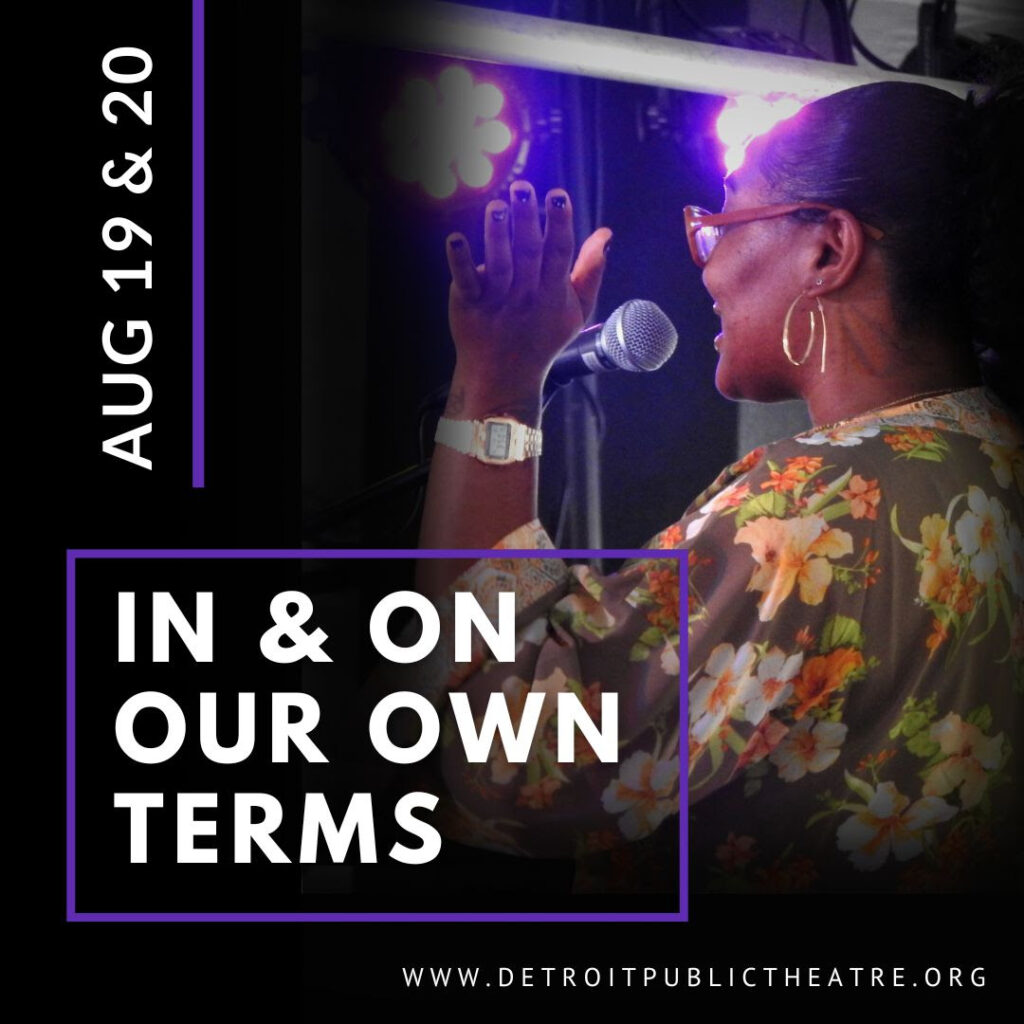 The Detroit Public Theater presents "IN & ON OUR OWN TERMS", the first in-person performance featuring SIP alums alongside members of UofM's Prison Creative Arts Project's Linkage Community!
IN & ON OUR OWN TERMS will feature a number of artists sharing stories from their own experience that would not typically be part of the broader narrative about mass incarceration.
The performance will not define any artist by the experience of having been incarcerated; rather, it will amplify stories that only these artists can tell—stories that are important to the artists to tell, and an opportunity to use the medium of theatre to share them with the community.
This event is free and open to the public. Donations are welcome (but not expected!) at the door. Performances will take place at Detroit Public Theatre (3960 Third Ave., Detroit) on August 19 at 7:00pm and August 20 at 3:00pm.
If you'd like to give us a heads up that you think you'll be there, CLICK HERE. Or just show up! Either way, we hope to see you at the theatre!