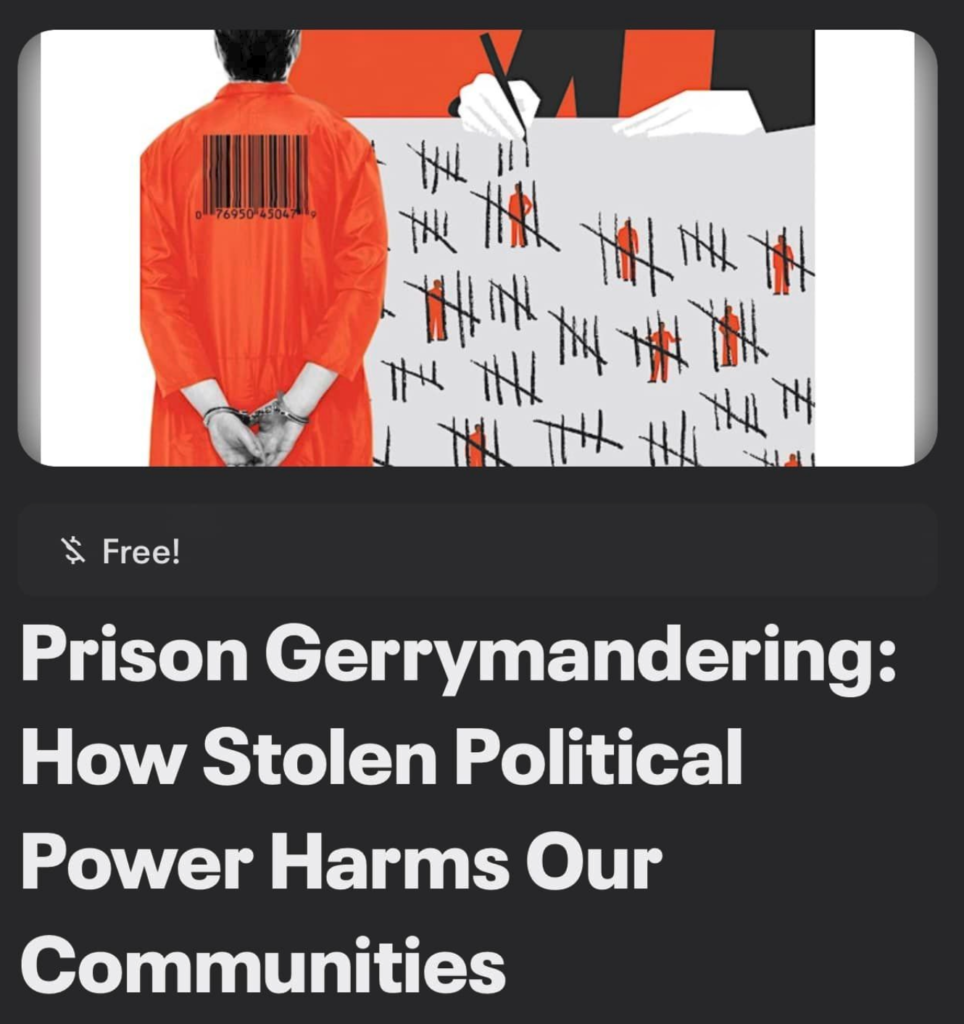 Virtual Event to take place on May 9, 2023 at 6 pm. Register now at: https://www.eventbrite.com/…/prison-gerrymandering-how…
In an era of mass incarceration, where people are counted has a profound effect on our democracy — with downstream ramifications on under served communities. People who are incarcerated cannot in any meaningful sense be described as "residents" of the areas where prisons are located. The criminal legal system inflicts many negative impacts on communities in the State of Michigan, one of which is least spoken being prison gerrymandering.
Prison gerrymandering distorts democracy by counting incarcerated people as residents of the places where prisons are located rather than in the communities where they come from. Under this system, incarcerated people end up being "represented" by elected officials who they cannot vote for and who have no connection to their family, friends, neighborhoods, or political communities.
Please join VAAC – Voting Access for All, Detroit Public Library, & League of Women Voters – #Detroit for this important conversation happening virtually on Tuesday, May 9th at 6pm EST. Learn more this harmful issue and the work being done to end it and ensure that everyone has access to resources that improve the quality of life in our communities.
Register now at: https://www.eventbrite.com/…/prison-gerrymandering-how…