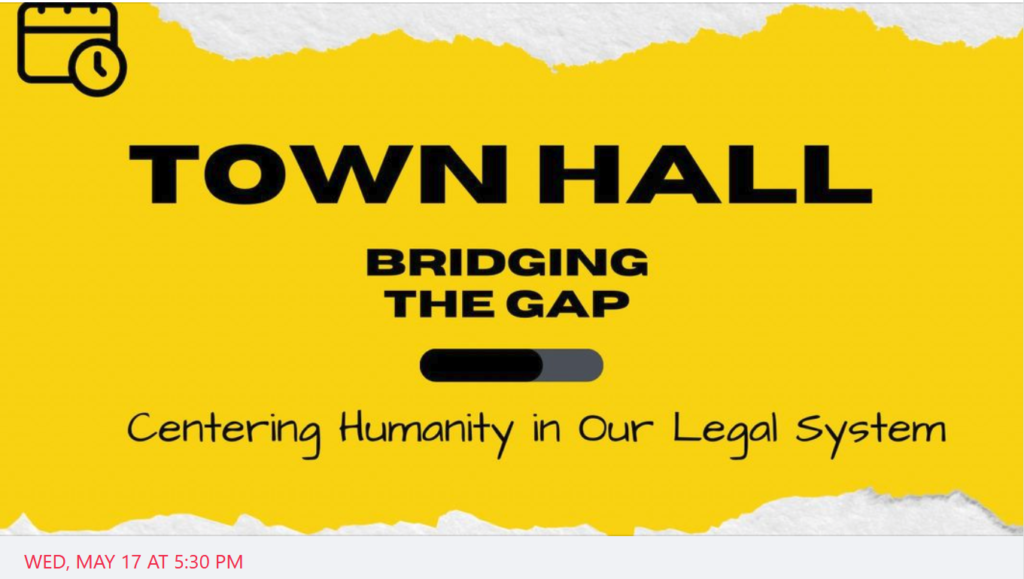 Save the Date! May 17th at 5:30 p,m.
Location: Grace Fellowship Church 1301 S Harris Rd, Ypsilanti, MI
Join Ypsilanti activists for a town hall titled Bridging the Gap: Centering Humanity in Our Legal System. There a panel discussion and authentic dialogue about why prioritizing humanity is crucial when addressing necessary changes in our legal system in Washtenaw County. We will hear from people fighting for legislation, law enforcement, organizers, and social workers with a focus on highlighting people directly impacted by our legal system. More details to follow.