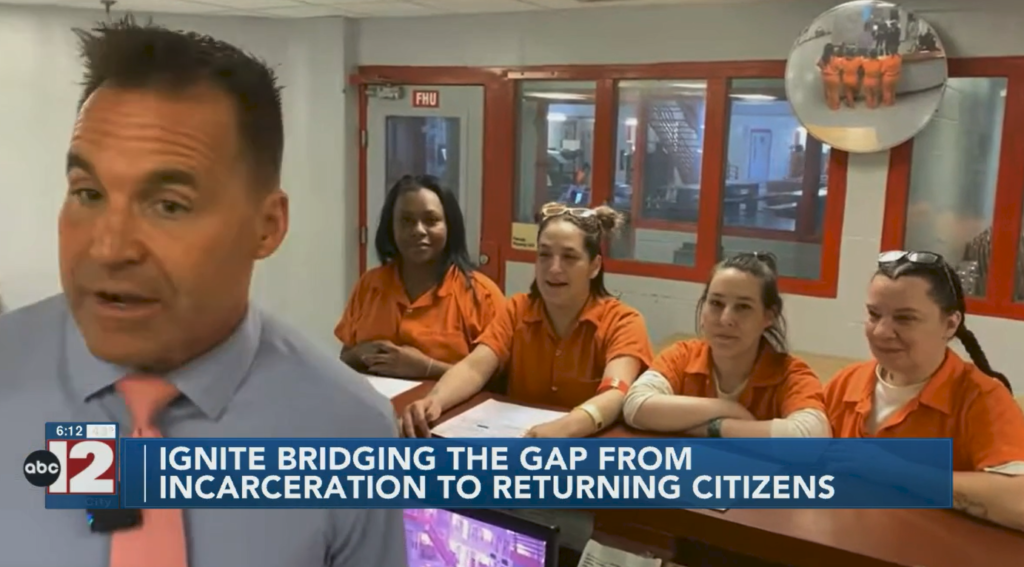 The following press release was issued by the MI SoS Office on April 24th, 2023
FLINT, Mich. – Secretary of State Jocelyn Benson today announced that her mid-Michigan mobile office is bringing its services directly to Genesee County Jail to provide state IDs to returning citizens.
"We are bringing our services directly to people in challenging circumstances, assisting them in securing a state ID to re-enter their community, restart their life, and find gainful employment," said Benson. "This is one of the many ways my administration continues to make government work better for everyone."
The mid-Michigan mobile office visited the Genesee County Jail today for the first time, and immediately began working with returning citizens and personnel from the sheriff's office and the Genesee County clerk's office to secure the required documents and information to provide state IDs. The mobile office will return to the facility regularly throughout the year to serve returning citizens.
"I try to never take for granted the basic needs in my life when I see others that have to fight for them," said Genesee County Sheriff Christopher R. Swanson. "Today, it was a simple photo ID. A great BIG Sheriff Swanson thank you to our Secretary of State for seeing that need and delivering to the Genesee County Jail today! #Historic."
"It's great to partner with the Secretary of State and Sheriff's Department to ensure that individuals in jail have the access to the resources needed as they prepare to return to daily life," said Domonique Clemons, Genesee County Clerk/Register of Deeds. "A birth certificate or state identification may seem like a small thing to many, but for returning citizens and those actively involved in the justice system, there are often additional barriers they must overcome to have access to these vital records. As Clerk/Register I am committed to working to make our process easier and more accessible for all Genesee County residents."
The Genesee County partnership builds on the success of a similar partnership Benson's administration launched with Kent County and the West Michigan mobile office in December 2022. The program has now provided driver's licenses or state IDs to nearly 100 Michigan citizens in Kent and Genesee counties. 
Benson is working to launch similar partnerships with additional counties where Secretary of State mobile offices operate, including the third mobile office in Southeast Michigan. She has requested funding from the Michigan Legislature to fund four more mobile offices to serve other areas of the state, which would also enable additional county partnerships to assist returning citizens.
April is Second Chance Month, which recognizes the importance of individuals, communities, agencies, and governments supporting the safe and successful reentry of returning citizens. MDOS is proud to partner with the Michigan Department of Corrections, local governments, and organizations around the state to serve Michigan's returning citizens.