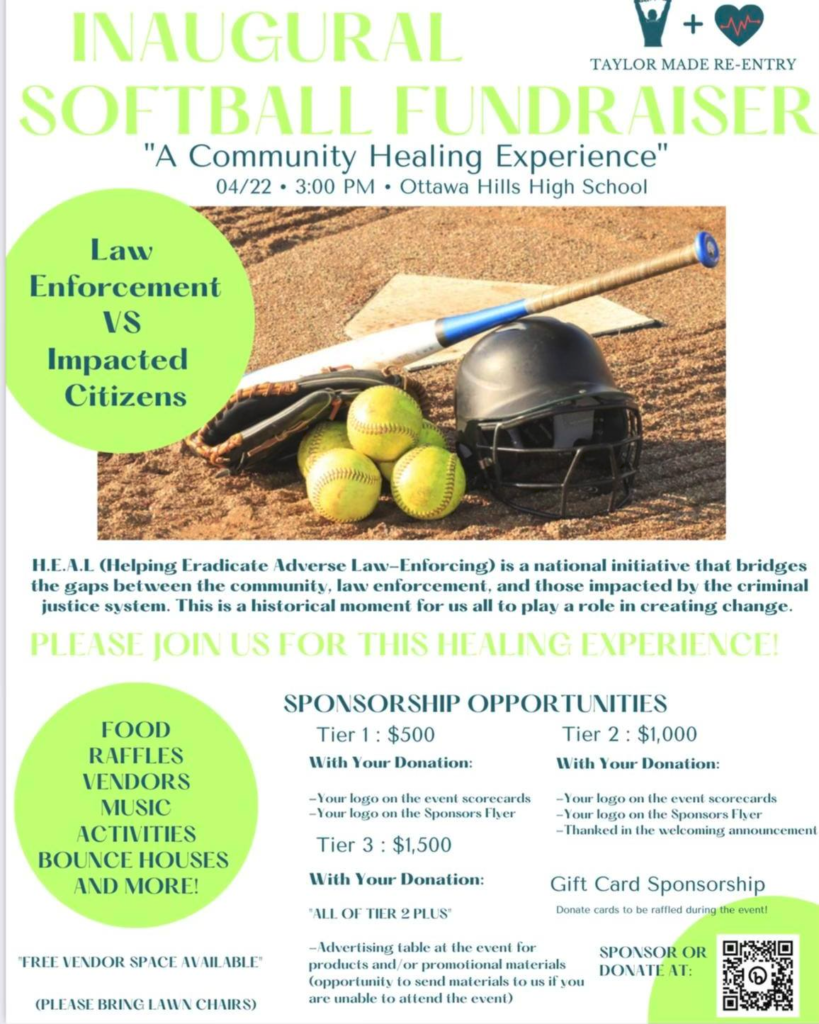 A message from our In Jail Coordinator, Percy Glover:
Hello All!
I want to share a pretty cool event organized by one of the 2023 MTV/Mental Health Action grantees!
April 22nd at 3:00 pm Dee Dee Taylor President/Founder of Taylor Made Re-Entry is hosting the first inaugural H.E.A.L. (Helping Eradicate Adverse Law-Enforcing) softball fundraiser. Law enforcement officers -vs- Formerly incarcerated people in a softball fundraiser! I love it! Birthed from the loss of sister Breonna Taylor who was killed in a botched raid by Louisville, KY police. This event is true unification and healing!
Come on Folks! How can we not support such courageous efforts from this heroine!?! Support, donate, and please attend if you are in the #GrandRapids, MI area next weekend.
Percy