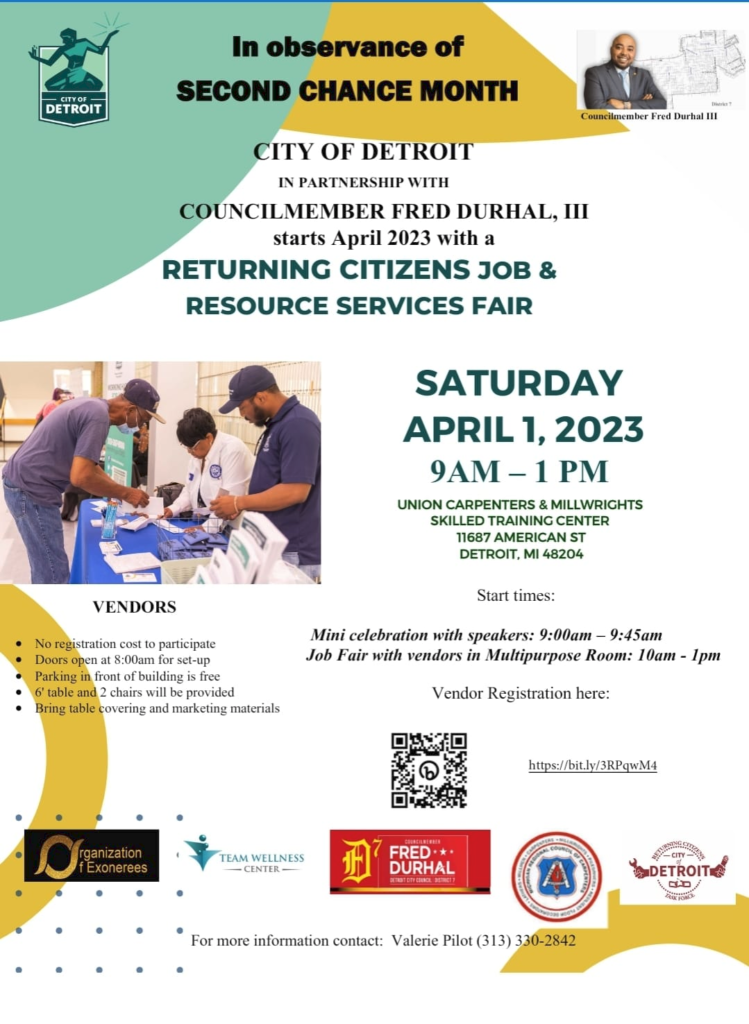 In observance of Second Chance Month, the City of Detroit in partnership with Council Member Fred Durhal, III, there will be a Returning Citizens Job & Resources Services Fair, Saturday, April 1, 2023 from 9am-1pm at Union Carpenters & Millwrights Skilled Training Center, 11687 American Street, Detroit, MI 48204.
There will be a mini celebration with speakers from 9 am – 9:45 am. Job Fair with vendors will be in the Multipurpose Room from 10 am – 1 pm.
For more information, contact Valerie Pilot (313) 330-2842.
Vendors can register at this LINK. There is no cost to participate. Setup for vendors begins at 8 am with free parking in front of the building. A 6″ table and 2 chairs will be provided.