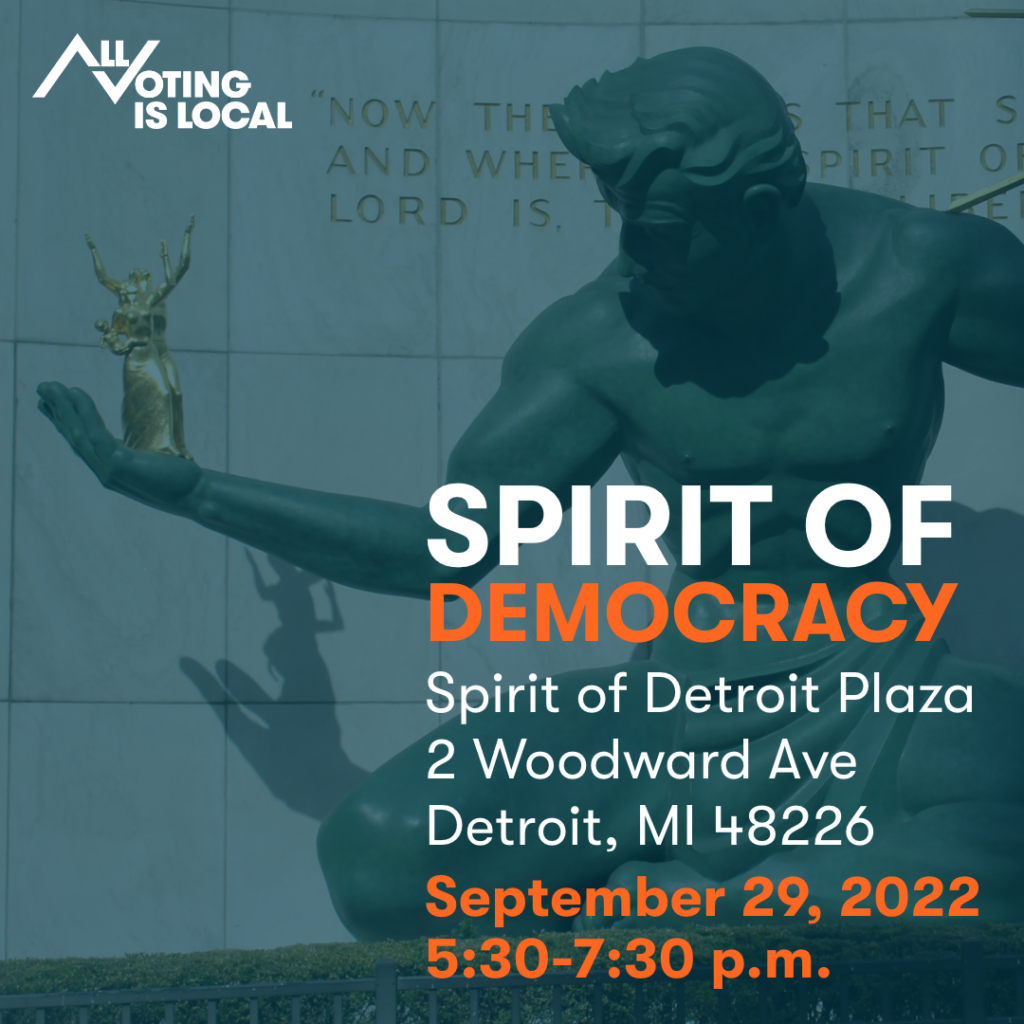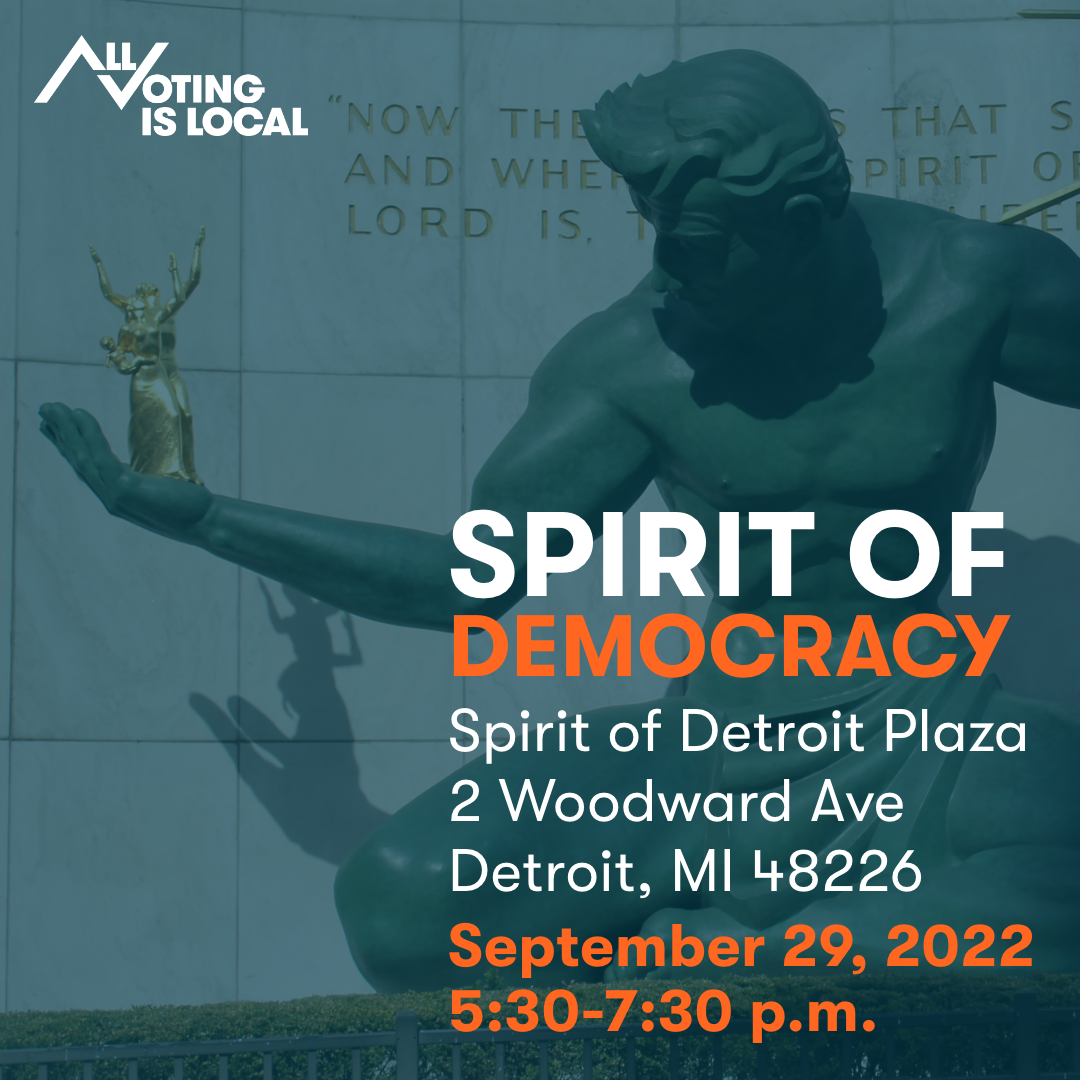 Our democracy depends on people of good faith stepping up to making it work for everybody. We are proud to partner with All Voting Is Local to celebrate the Spirit of Democracy in downtown Detroit!
Advocates and everyday people will be standing up for democracy and celebrating election workers at Spirit Plaza on September 29th at 5:30pm.
Can you join us? Click here to RSVP today and invite your friends! The event is FREE and OPEN to the public!
We'll be hearing from a special group of speakers and election workers and sharing how you can help protect democracy by becoming a poll worker or an election protection volunteer.
Rally goers can expect an evening of community building, ice cream and celebrating everyday people doing their part to make our democracy strong. RSVP now to take action and show your spirit!