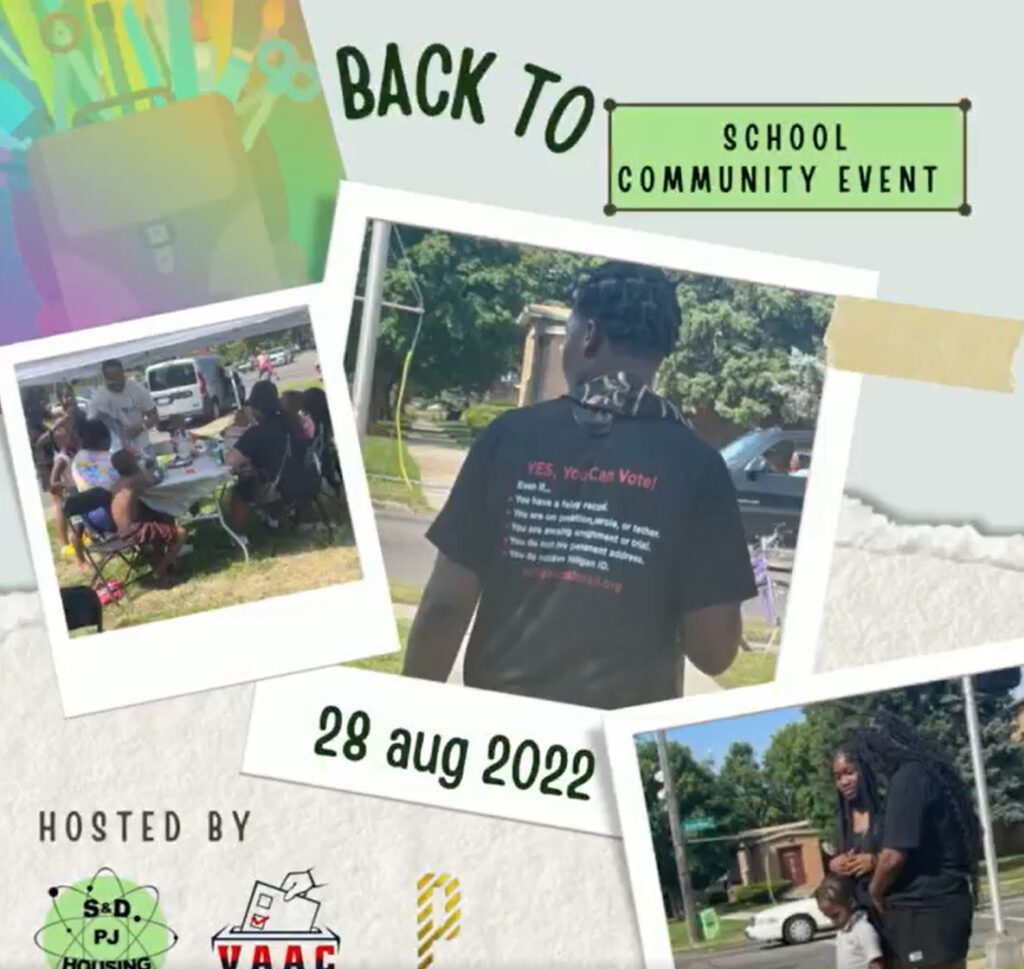 When SD_pjhousing, VotingAccessForAll and PETTES LLC hosts an event, Pro Tip: come out & join us! We had last-minute school supplies, a 360-degree camera, food, voter education, & more!
Thanks to everyone who came out & we hope to see even more folks next time!
VAAC is HIRING AMBASSADORS for future events like this one.
For more info:
313.772.0458