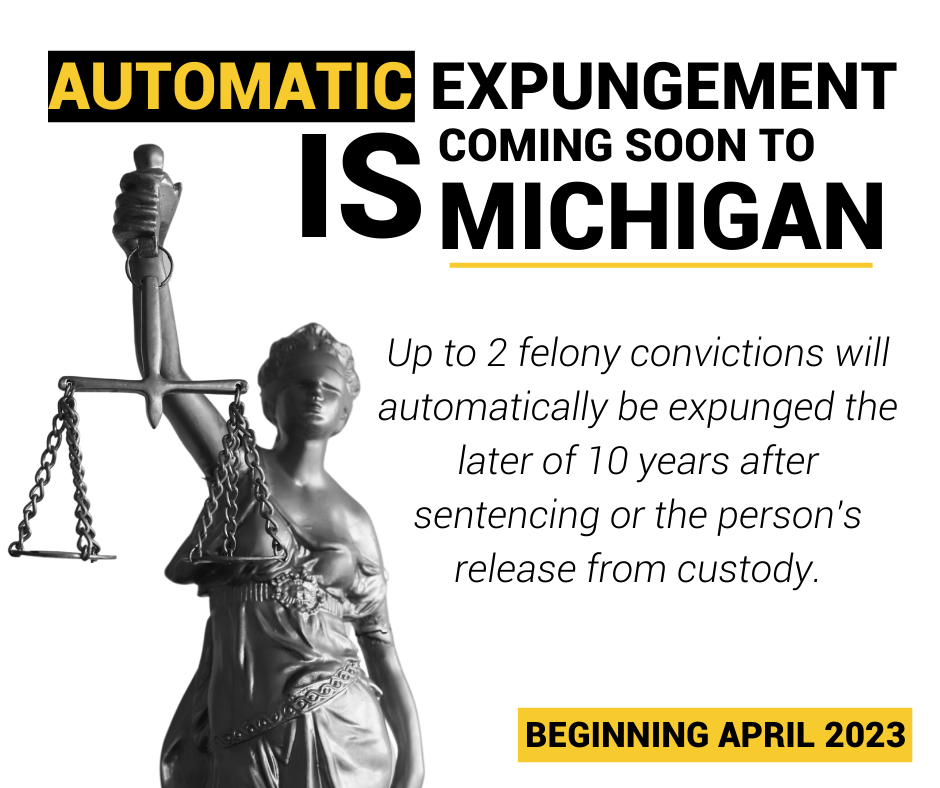 The Michigan Attorney General's office recently announced that an automated system for expunging convictions without the necessity of filing an application will be established in April of 2023.
Up to 2 felony convictions will automatically be expunged the later of 10 years after sentencing or the person's release from custody.
Up to 4 misdemeanors will automatically be expunged 7 years after sentencing.
The following convictions are not going to be eligible for automatic expungement:
convictions for "assaultive offenses";
convictions for "serious misdemeanors";
convictions for offenses punishable by 10 or more years imprisonment;
convictions that involve a minor, a vulnerable adult, injury or serious impairment of a person, death of a person;
convictions that involve human trafficking; and
any conviction that cannot be expunged under new MCL 780.621c.
Processes for identification and expungement of convictions eligible for automatic expungement are being developed by multiple state agencies. Click HERE for more information.