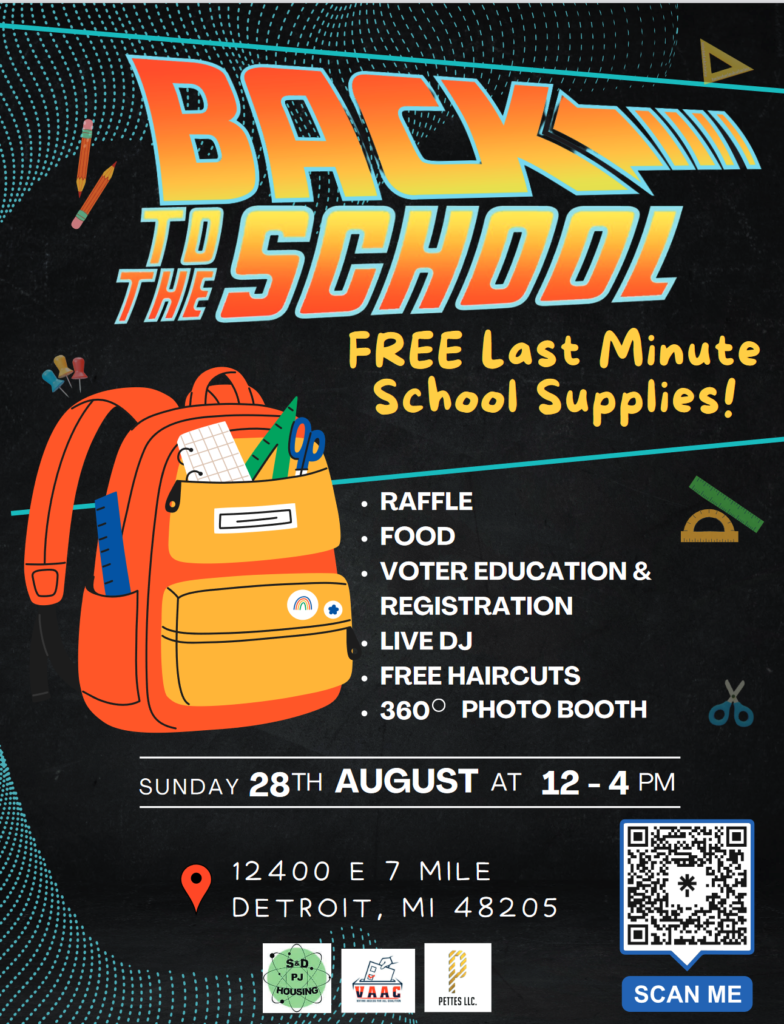 Come out and join s and d PJ Housing, VAAC and Pettes LLC for a back to school and voter registration drive community event on Sunday Aug 28th 12-4pm at 12400 E. 7 Mile, Detroit
Please sign up to volunteer here and help support our community and our youth as 𝘁𝗵𝗲𝘆 𝗽𝗿𝗲𝗽𝗮𝗿𝗲 𝘁𝗼 𝗵𝗲𝗮𝗱 𝗯𝗮𝗰𝗸 𝘁𝗼 𝘀𝗰𝗵𝗼𝗼𝗹! We have 2 shifts, 11 am to 2 pm & 2 pm to 5 pm.
Be sure to share this event widely so that the most kids can benefit. There will be a raffle, food, voter education & registration, Live DJ, FREE haircuts, photo booth and more!
For more information, contact [email protected].