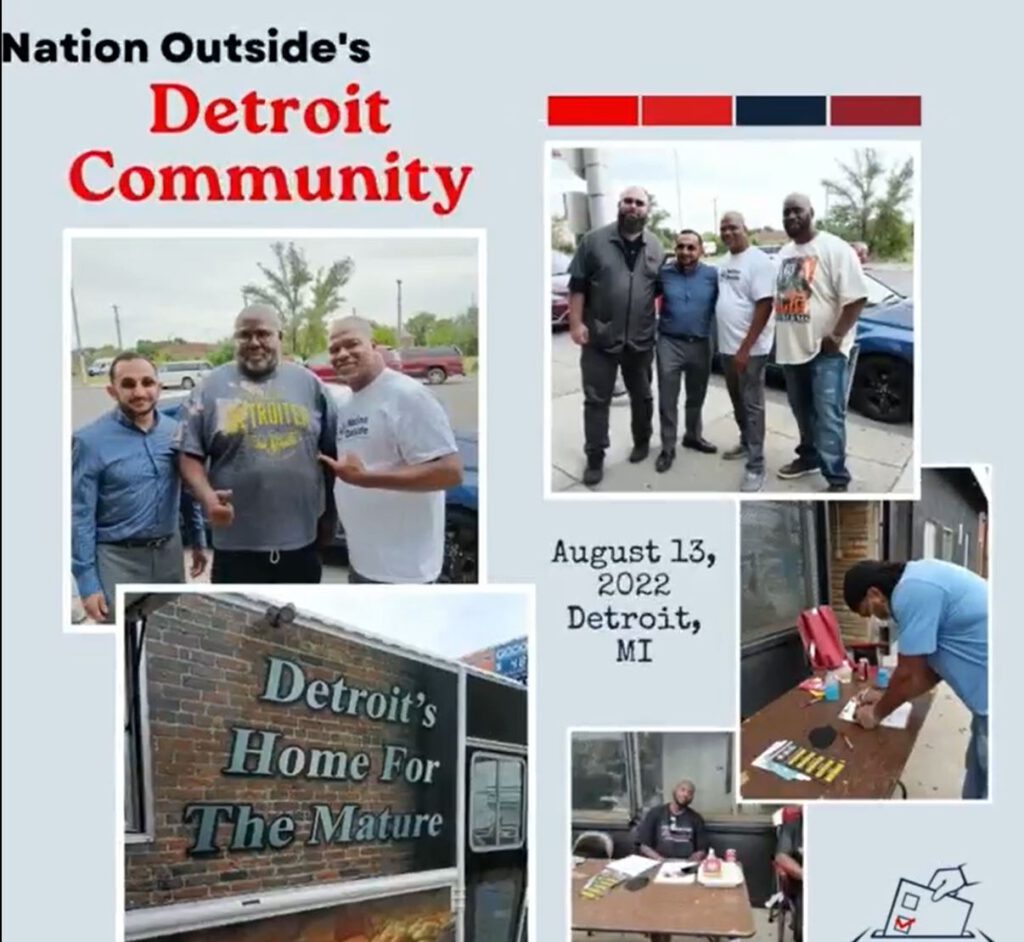 As VAAC returns from our break, we want to take a second to shout out the VAAC outreach team that was still out strong over our break. So many great events and partners!
VAAC shared our voting information at the Michigan Liberation expungement event Friday, August 12th in Detroit. Great turnout! Thanks to all the U of M students that volunteered! Thanks to Ronnie Waters and Felecia Tyson-Waters these two people rock and they help getting the job done!
We are so honored that VAAC had the opportunity to be a part of Yusef Bunchy Shakur's 12th annual Ava Jo Neighborhood Festival & Backpack Giveaway on August 13th!
Despite the blazing sun — folks came on out to show nothin' but love and support. It was great meeting so many new friends! There was food, popsicles to kool us down, a live band with Monique Ella Rose Music , political education in action and so much more!! Special thanks to Yusef Bunchy Shakur, the whole team at the #MamaAkuaCommunityHouse + Nicholas Buckingahm and everyone involved
Now this is what we call #DetroitLove#communitystrong
Thank you to Nation Outside Antoniese Gant Darryl Woods Sr. and Michigan Barber School, Inc and to everyone who was a part of making the August 13th Detroit Community Fair & Voter Drive such a HUGE success! We know #ittakesavillage Thank you for inviting VAAC to be a part of it! #detroitlove #communitystrong