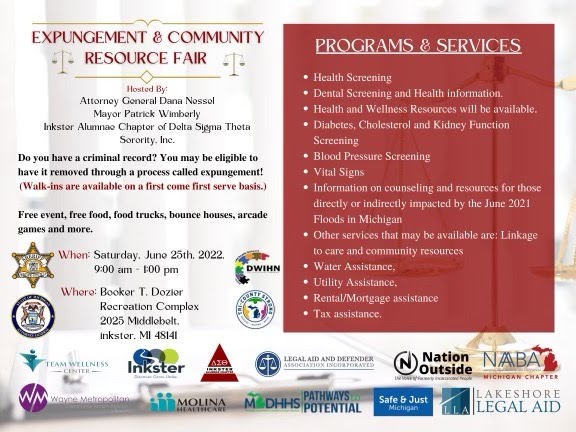 Inkster Expungement & Community Resource Fair hosted by Attorney General Dana Nessel, Mayor Patrick Wimberly and the Inkster Alumnae Chapter of Delta Sigma Theta Sorority.
Saturday, June 25, 2022, from 9 am – 1 pm. at Booker T. Dozier Recreation Complex, 2025 Middlebelt, Inkster, MI 48141.
Expungement Walk-ins are available on a first come first serve basis in addition to a significant list of other programs and services.