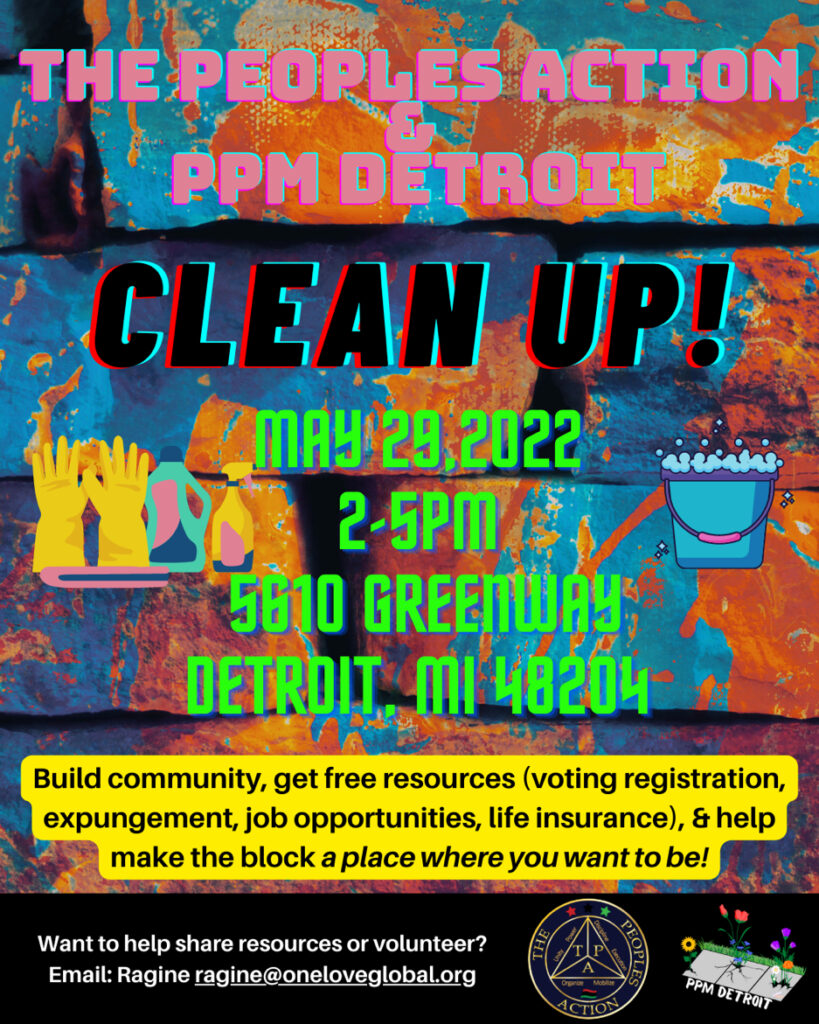 Adopt a Block Clean Up! The People's Action and PPM Detroit invite on and all to a block cleanup at 5610 Greenway, Detroit MI on Sunday, May 29th from 2-5 pm.
Build community, get free resources (voting registration, expungement, job opportunities, life insurance) & help make the block a place where you want to be!
For information, to help share resources, or volunteer for the Adopt a Block Clean Up contact [email protected]
The mission of One Love Global is to transform communities so Black children experience justice, peace, healing, opportunity, and abundance. There vision is one of global liberation and reparations where Black people experience radical love of self, community, and planet.